Introduction
SEO (Search Engine Optimization) businesses exist to help the growth of other businesses. Companies today are reliant on being discoverable by Google, Bing, Firefox, and every other search engine. Increasingly, businesses from all fields are looking for help with enhancing their online visibility within search results to increase the traffic to their site and generate greater revenue. SEO businesses, combined with the active collaboration of their clients, are designed to improve and guide a business's marketing by pushing them further into the spotlight.
If you are in the process of starting your own SEO business, here is the ultimate guide to starting your company and setting you on the road to success for yourself – and your future clients.
Learn How SEO Works
It may seem obvious, but before you begin your business, make sure that you are knowledgeable on how SEO actually works. That means knowing it well, not just having some idea. Learn it and know how to do it as best as possible. You wouldn't apply for a job that necessitated specific skills, pretending to have them when you didn't. If you got the job, your lack of expertise would soon be apparent to your new employer. The same principle applies here. Your future clients will be depending on you and your knowledge to help them. If you don't know what you're doing, there won't be any hiding it and it won't be long until the prospective client list dries up. Knowing the business you are going into is vital. Another aspect that will affect your future business is its structure. Many experienced entrepreneurs will advise you to pay attention to an LLC services, as it proves to be one of the most profitable business models protecting all your assets
Create your SEO Business Website
To be an online business, you're going to need your own online presence. Buy a domain and a hosting, Create a website for your company using a platform such as WordPress. It may seem daunting – your website is the window to your business after all – but don't overthink it. Your website doesn't need to be overly complicated or filled with unnecessary features. Keep it professional-looking but clean and tidy. Define succinctly the types of problems your clients are dealing with and how you are there to assist them – and what those solutions can entail. Detail the ways in which you can help with specific issues, such as increasing leads for new websites that are getting next to zero traffic, how you can help businesses with a small budget or not enough time for content creation.

You can't put the cart before the horse but in time, once you have been in operation for a while and have happy clients, include testimonials and ratings on your landing page to let prospective clients know that you are trustworthy.

Additionally, by adding content and modifying it, you can use your website as an experiment using tools such as Google Analytics to test your SEO abilities before taking on any clients. This little bit of hands-on experience with your own business website can pay off when it comes to working with your first clients.
Tools for the Job
Just as with a carpenter or electrician, you will need the right tools for the job. The aforementioned Google Analytics – which is free – can be indispensable. This tool will let you know which sources are steering traffic your way, where your site is performing best, and give you valuable visitor data.

Along with Analytics, add the following Google tools to your armory:

Google My Business – this highlights important business data such as location, contact methods (phone, email), and hours of business;
Google Search Console will provide important feedback on how search engines are finding their way around your website. As well as this, it will inform you of the keywords generating traffic.
There are other tools you will need, which cost money – and in this case, the bigger the better, but you can start small when starting out to keep costs down, and step up as business and finances improve. It's all part of the up-curve to your business's success. Once your business and revenue have grown, you shouldn't be surprised if tool subscriptions become the companies biggest monthly expenditure.
Decide Your Business
There's nothing wrong with going into your SEO business with the intention of being an all-in-one solutions company. The market is saturated with these types of agencies – which means the demand is there, and it's a big field to play on. But if you find you are better skilled at particular SEO angles, you may want to consider focusing on them. For instance, perhaps you have discovered that you are good with technicalities such as on-page SEO. Alternatively, perhaps you have a preference for content and are better at content creation? If so, it may be an idea to give thought to offering a specialized service, whether it be the sole focus of your business or the lead service you cater for.
Create and Streamline Your Services
Once you have decided the exact type of SEO business you want to create, you need to develop and streamline the packages you will offer. This means the service you'll provide and the monthly and/or annual subscriptions. Define clearly what your bundles include and base your pricing not just on the time you will be investing with your clients but on the value of the service. It's common for SEO packaging to be three-tiered:

SEO Assessment: the on-ramping package for new clients;
QuickStart Search Engine Optimization: this is the accelerator to get the solution moving;
Monthly SEO services: this to maintain the services to clients and build on them.
Client Template
You will have more chances of securing clients if you can supply them with a template of what is on offer and how you can resolve their problems. In the long-term, it will also help focus on improving sales workflow in your company. A good SEO proposal template should include the following:

Introductory letter: Thank prospective clients for approaching your business, tell them that you hope to work with them, and reaffirm how you can help and how you are there especially for businesses just like them;
Show that you are listening: Whatever the root of the problem is, repeat what the prospective client has told you and suggest a potential solution to it. Knowing they are being heard can go a long way in regards to the decision of whether to work with you or not – and especially if you are able to suggest a fix right away;
Outline Strategy: When putting a solution forward, don't be vague. Detail it clearly and in simple terms which are easily understandable;
Costs: Be upfront about the costs your client-to-be should expect to be charged for your service and let them know when it is that you will be available to start working with them;
Contract: Be sure to be clear about your business's terms and conditions – and include that dotted line for the hoped-for signature.
Record Success and Failure
It's a good idea – especially at the beginning – to make documentation of the progress of your business and its client tasks. An ingredient in your success will be the testimonials, ratings, and word of mouth of your customers. As you pick clients up and work with them, note the reasons they enlisted your assistance, the steps you took to give them a solution, and how effective the deployment of the solution was. This can be used as a barometer to the ongoing service you are providing to clients you already have, as well as help you be better at helping the clients of the future. Recording what went wrong, as well as what went right, will make for valuable reference points as your business moves forward and you become more experienced.
Entity Type
Before you even begin, be sure to decide on the structure that you think will serve your company best. Will it be a sole-proprietorship, a partnership with someone else, a limited liability company, or something else? It may be an idea to have a sit-down with a business lawyer to discuss your business needs, what requirements may be necessary for your specific situation, and what liability protections are advisable.
In Conclusion
Starting a business of any type can be a daunting prospect and it's often hard to know where to start. But when done right and after the necessary research, the actual practice doesn't have to be as intimidating as it seems on paper – and before you know it, your business will be picking up clients, growing organically, and you can start to yield the results of your own SEO company.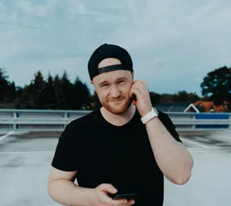 Jean Wilson Murray is a legal expert who has been helping aspiring entrepreneurs start their own companies for seven years already. During this time, he has investigated all the pitfalls in choosing the financial and management structure of a business, the establishment of companies, as well as the legal structures of enterprises and has become a highly skilled professional in this field.