On-page SEO vs off-page SEO. What is the difference and which is more important? Here're the SEO techniques under each category to help you complete your strategy and boost your site rankings.
Search engine optimization (SEO) is divided into two main categories, on-page and off-page SEO. While all of them are important to the success of any SEO effort, they are entirely different.
On-page SEO is about optimizing aspects of a site within your control, while off-page SEO is about enhancing a site's domain by earning backlinks from other sites and content creation.
That said, what is the main difference between the two? Which one is more important? To help you answer that, let's break it down.
What is on-page SEO?
On-site or on-page SEO essentially focuses on optimizing different aspects of your site that impact search engine rankings.
Now, where your site appears in search results depends on various elements, including title tags, type of content, page speed, keywords, site accessibility, etc. It is basically what you can directly change on your site.
Best techniques for improving on-page SEO
1. Optimizing Keywords
Although keywords are not as crucial as they were five years ago, they are still at the core of SEO today. The only difference is that focus has switched towards long-tail keywords. They fit well the search patterns that internet users utilize today.
Think about your target audience and the keywords they use when searching for your product or service, and then develop and optimize your content around those keywords.
If you are not sure about where to start with keywords, there are many tools online like BiQ's Keyword Intelligence that can help. You can research your potential target keyword, and it will show you data on keyword volume, trends, competition, related keywords, and more.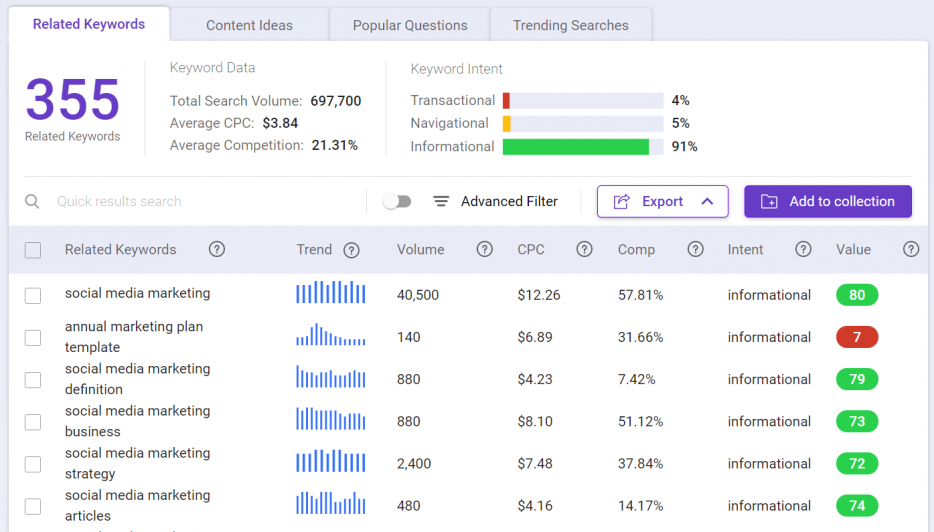 The tool also includes a handy feature that will help you check each keyword or phrase's search intent.
For instance, let's say you want to know the searcher's intent when searching for 'content marketing.' Type them into the keyword tool. It will show you the estimated keyword intent percentages based on the total number of related keywords.

2. Title tag
Another aspect of keyword optimization is the title tag. This is basically the title of a page or the heading that pops up in search results.
It is one of the most crucial aspects of SEO on-page optimization because this will affect your click-through rates. One best practice is to keep the title between 60 and 65 characters.
3. Meta Description
This is a short description that pops up below the title on search results. It describes what is on the page, and its primary goal is to help your page stand out in SERPs results.
To be safe, keep the meta description below 155 characters to ensure the entire sentence shows up in search results.

4. Header Tags
Divide the content into subsections and label them using <h2> for subsections, <h3> for smaller subsections, and <h4> for even smaller sections.
5. Alt Text
Alt-text is the phrase or word that is attributed to an image to make sure it is indexed well so that Google understands that it is because they cannot recognize pictures (they only see text).
For instance, if you use an infographic that shows injection tips, you save the text for the picture as "injection-molding-tips," and the infographic will start to rank for that keyword/
6. SSL/HTTPS

A website's security is another crucial aspect, and using SSL (Secure Sockets Layer) technology is essential for enhancing your visibility, trustworthiness, and security.
By enabling the feature, you reduce the chances of a third party coming in between your server and your visitor's server, making sure that data keyed in on the website is safe. Similarly, search engines prefer secure websites, making them essential for enhancing visibility.
7. URL Structure
A well-organized URL structure is excellent for modern marketers as it allows Google to crawl from one page to another on a site seamlessly. Similarly, it makes navigation smooth for users.
To achieve this, make sure your URLs have keywords that reflect pages they direct to because easy to understand URLs, have a higher chance of earning clicks and help Google crawl your site. Also, make sure the URLs are short, use your primary keyword often, and avoid redundant words.
That brings us to pillar pages. These are pages that are dedicated to specific popular topics that your users are searching for. And then, to increase visibility, you link all related posts to these pillar pages.
For instance, if you have a pillar page dedicated to cars, customize the content and URL to reflect the topic and then link all related pages to it to help boost your visibility.
8. Content Optimization
'Content is king' is a rule of thumb when it comes to SEO and content. You can optimize everything, including descriptions, keywords, and even links. Still, if the content on the page is not useful, relevant, and valuable, no one is going to visit the page.
So, make sure your content is readable, answers specific search queries, understandable and in-depth.
9. User experience
Google is currently working on another ranking signal (likely to come into effect in 2021) that prioritizes sites with great user experiences. The signal "page experience signal " consists of intrusive interstitial guidelines, HTTPS security, safe browsing, plus mobile-friendliness and Core Web Vitals.
According to the search engine, optimizing your pages for these elements makes your site more enjoyable for users across different devices and browsers. This will also encourage business success online as users get more and more engaged and transact seamlessly.
10. Structured data
Structured data helps search engines understand a page's content well. For instance, Googles users some types of structured information to show 'rich results' in search results, such as step-by-step instructions or a recipe with start rating and images carousel.
The rich results usually appear at the top of search results and have more click-through rates than standard organic listings.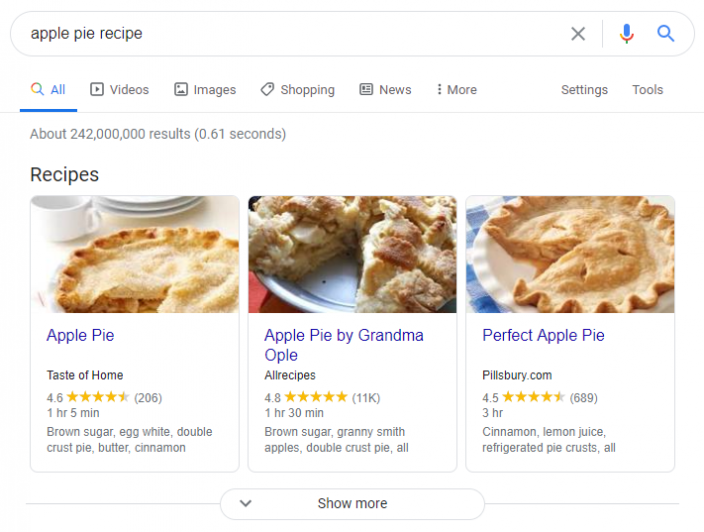 Google favors structured data that use schema.org vocabulary and prefers the JSON-LD format. There is also a great Rich results test tool that you can use to analyze your code.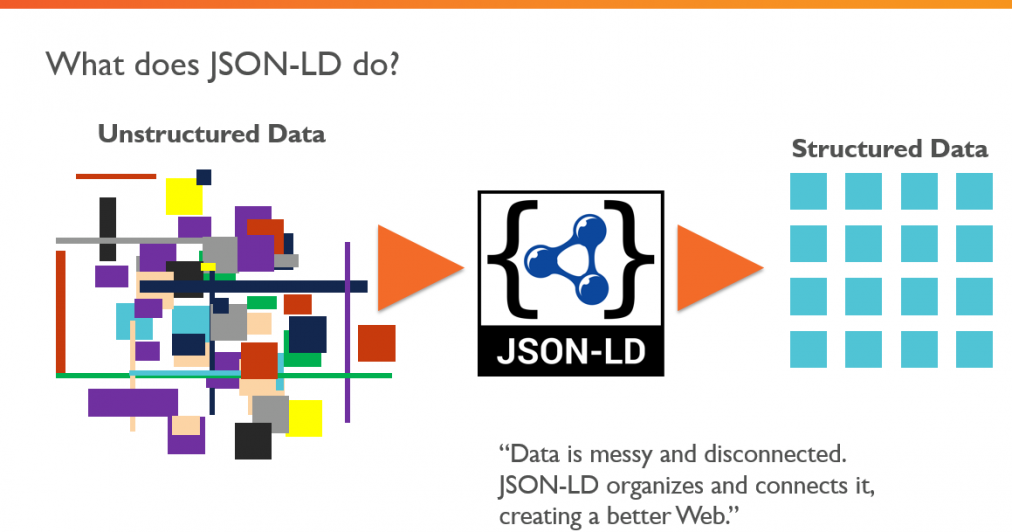 Check out Google's guide on structured data and rich results here.
Another aspect of on-page SEO is internal linking. Internally linked pages on your site not only makes it easy for Google to crawl pages but also keeps readers engaged for a while.
That said, when adding internal links, ensure the anchor text (the clickable text in a hyperlink) you are using is relevant. To optimize the anchor text, ensure that the chosen phrase or selected word is appropriate to the page you are linking to. Also, make sure your pages have at least 2 to 3 internal links.
On-page SEO is critical as it ensures your website is visible both to search engines and potential customers. With a robust On-Page SEO strategy, Google will quickly index your pages, comprehend what is on your website, navigate the structure and, in turn, rank your site accordingly.
What is off-page SEO?
Off-page SEO focuses on ranking aspects that are not on your website. Now, although most of these factors are not directly in your control, there are some things you can do to control them. A sturdy approach will increase engagement with your website, boost brand awareness and showcase how important your pages are to readers.
Off-page SEO is mainly about backlinks and the authority of your domain. The more links you build to your site, the better your off-page SEO.
Similarly, the higher the authority and trustworthy domains refer to your site, the higher the chances search engines will perceive your site as an authority.
That said, link building is not a walk in the park because matters are out of your control. The secret is to have your content linked to other trusted sites or sources.
Nonetheless, it is hard to convince reputable sites to refer to your pages. The best way to go around this is to guest post on authority sites and then include your bio in that article that refers back to your site's landing page.
Best techniques for improving off-page SEO
1. Creating incredible content that people want to link
One of the objectives of content marketing is building links.
By creating content that is remarkable, interesting, helpful, educational, and newsworthy, you can attract links from other content creators, which can positively affect your SEO.
Though there is speculation that search engines don't value links that much like they used to, quality backlinks are still the most valuable ranking factor for Google's search algorithm. Multiple links from popular, high-quality sites remain the most viable way to enhance visibility online.
Even SEO gurus like Brian Dean and Neil Patel agree that content marketing is the best way to earn genuine and useful white hat links that enhance rankings. Effective marketing blended with great content; can help you gain compelling links that skyrocket your SEO.
If you are unsure where to start with content creation, there are many great content creation tools that can help.
For instance, our BiQ's Content Intelligence tool provides the best content-driven strategies which are SEO-friendly. While you write in the block editor, you will also get interactive writing tips to help you.
You will be able to see the tool's real-time text editor. Also, you'll get your "content grade" and keywords count that tells how relevant your article is. You'll also quickly see if you've included enough keyword density.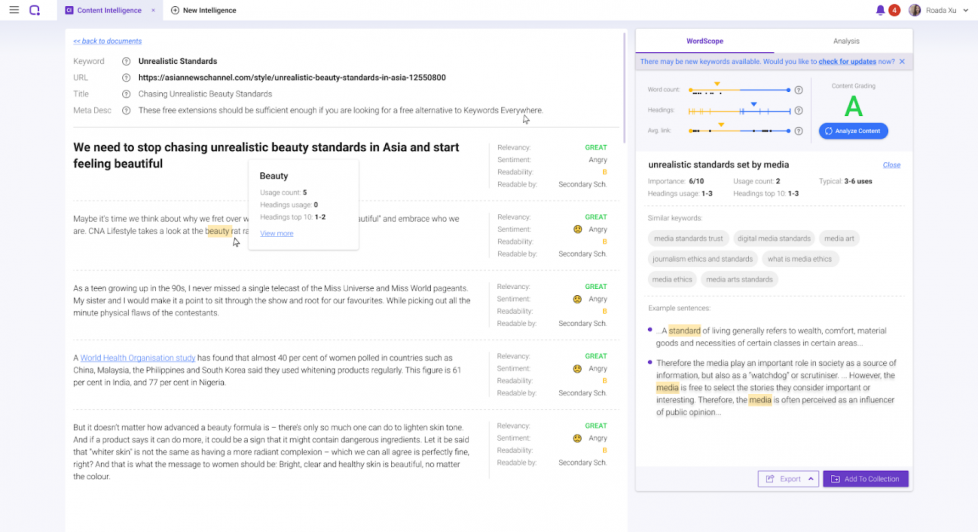 When you type a word or phrase that's included in the terms suggested by BiQ, you'll notice that it will be highlighted in yellow.
If your content isn't A yet, you can make the necessary edits to take it there. The content editor will make sure your content is relevant to your target keywords and boost visibility.
2. Outreach emails to influencers in your industry
You can also use the reputation of others online to build yours. Using influencer marketing, you can create relationships with other major brands or people and invite them to share your website with their audience.
Carole Radziwill, popularly known as caroleradziwill on Instagram, is one of the influencers that have collaborated with Audible. Her posts talk about how she incorporates Audible into her lifestyle.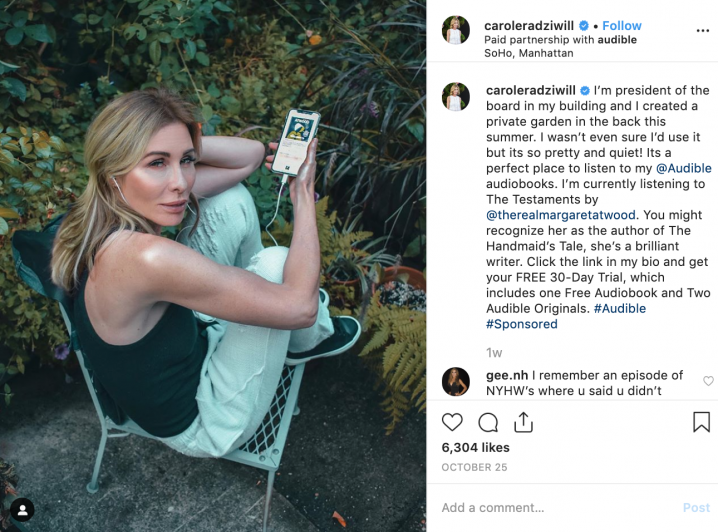 When an online influencer shares your content or brand, it has a similar effect as other SEO strategies; It directs traffic to your website and mentions your brand increase, which enhances your brand's authority.
3. Guest blogging to related sites
Another effective off-page SEO tactic is guest blogging on other sites. It will help you build your reputation as well as links.
When you write for another platform, the site often allows you to link back to your site, which will enhance your visibility by directing traffic to your site.
To apply this strategy, use tools like Alexas's Audience Overlap tool to find good blogging opportunities.
All you have to do is key in the URL of your top competitors, and it will give you a map of websites that share a similar audience. Then you can use these sites to gain a link and get in front of your target audience.
What's more, if you want to ensure that a website authoritative enough and the link will have value, click on the site to check its rank. The information will help you determine if the website is worth getting a link from.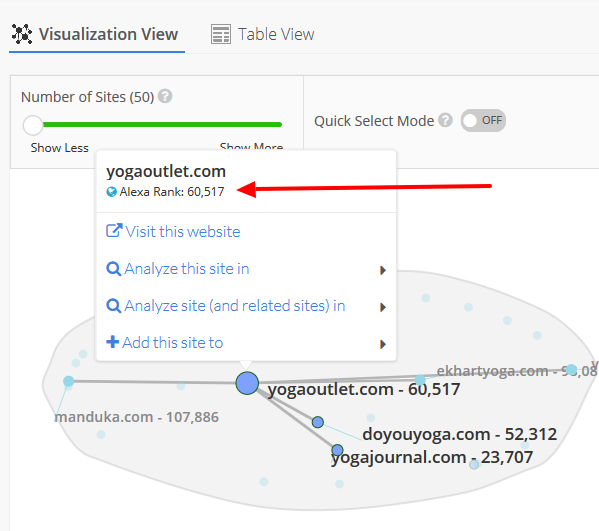 4. Social promotion
Social media promotion doesn't affect your SEO directly. However, it is an effective way to create brand awareness. If your brand has a robust social media presence, it will make it more trustworthy and approachable.
It is almost impossible for clients to trust you if you are not approachable or if there is no information about you on social media. Being active on social platforms will help visitors know more about you.
To achieve this, share relevant blog posts. Respond to comments on your posts and blog positively. This will show your audience that your company is run by a human being rather than a robot.
Also, if you create content in the form of infographics, videos, eBooks, and blogs and share it on social media, it will direct traffic to your page.
Given that your content piques your audience's interest, they will spend more time on it, which will send signals to search engines that your page is valuable. This will rank your page higher to help more people locate your useful information.
Have multiple websites? Try cross-linking
Just like the name suggests, cross-linking is the process of linking between two different sites.
The approach allows webmasters to reference websites with similar content. When it comes to SEO, links are one of the main factors that show search engines how relevant, meaningful, and valuable sites are on a particular topic.
The result is then reflected in search results. This means that cross-linking acts as a link-building tactic. Both inbound and reciprocal links are vital for SEO; make sure you implement cross-linking appropriately, particularly if you are the sites' owner.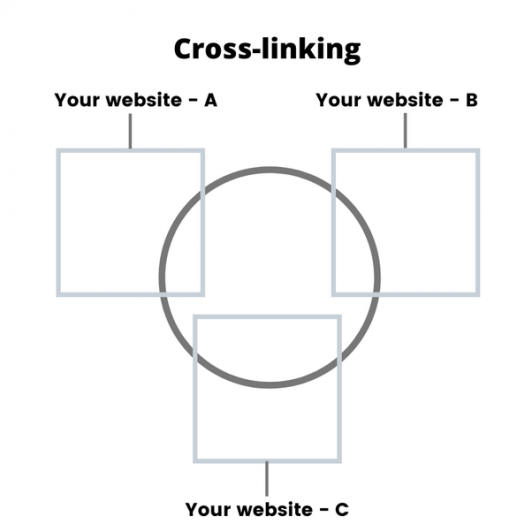 Also, make sure each site's content is unique. Make sure they are different enough so that it seems like users can learn something different or new from the other side.
Besides, if it is possible, use keyword-rich anchor text when cross-linking. This will be appealing to crawlers and, in turn, enhance your ranking in SERPs.
Avoid cross-linking to the same site on multiple pages. This will dilute link quality, and it will look dubious to search engines. Another aspect to avoid is "link rigging." This is where several sites are cross-linking to each other alone. No other site is linked. Google penalizes this kind of behavior.
Conclusion
On-page SEO vs. Off-Page SEO: which one is more important?
Both are important. As search engines, specifically, Google, continue to make regular modifications and updates to their ranking algorithms.
As a whole, you cannot simplify things and only concentrate on one aspect of SEO. For your strategy to be effective, your approach must address both on-page and off-page SEO.
Though there are differences, they are both essential. A great campaign treats both aspects equally.
Today great content only is not enough. Ranking well for a keyword is not just about identifying the appropriate keywords and crafting the best price.
It is also about your website's structure, the technology used to create it, user experience, security, and how it affects search engine crawlers and readers.
Also, once your site is online, it is crucial that you figure out how to earn high-quality backlinks and get readers to share your content with their platforms. All these contribute to the overall strength of your SEO campaign.
As such, understanding what it entails to nail both on-page and off-page SEO is vital as it will help you level your content while enhancing its ranking potential.