Planning to start your business? The first thing you've got to sort out is the niche segment that you will be catering to. Here are the best strategies to find them.
The age of the internet has revolutionized how so many things work, especially in the business, corporate, and marketing world. With it, niche marketing has evolved to become the new king of the marketing world.
A properly set niche marketing strategy allows both marketers and business people to reach out to increasingly smaller groups, providing them with targeted niche solutions to their niche problems.
This development toward a more targeted and personalized niche segment has taken the marketing world by storm and doesn't show any signs of slowing down. As such, it's crucial that you find your niche so that you can take full advantage of this new future of marketing.
Unfortunately, some marketers still believe that starting a niche segment is disadvantageous. But it's more a matter of how you look at it and the effort you put into your niche marketing strategy.
What Is Niche Marketing?
Put simply, niche marketing is a form of advertising strategy that focuses on targeting unique markets instead of marketing to everyone, this strategy focuses exclusively on a single group or demographic of potential consumers who'll benefit most from the offerings.
A niche segment can stand apart from others through:
Geographic area
Occasion
Lifestyle
Style
Profession
Culture
Demographic
Behavior
Need
Instead of blending in with other brands that offer similar products or services, you can use niche marketing to stand out, reach your growth potential, appear more valuable, and build a stronger and longer-lasting connection with your ideal audience.
Benefits Of Having Niche Segments
Having a niche segment has several perks, especially when it comes to marketing. Most of these advantages can help niche businesses by providing opportunities to take them to the next level.
Here are some of the biggest advantages you should take note of:
1. Reduced Competition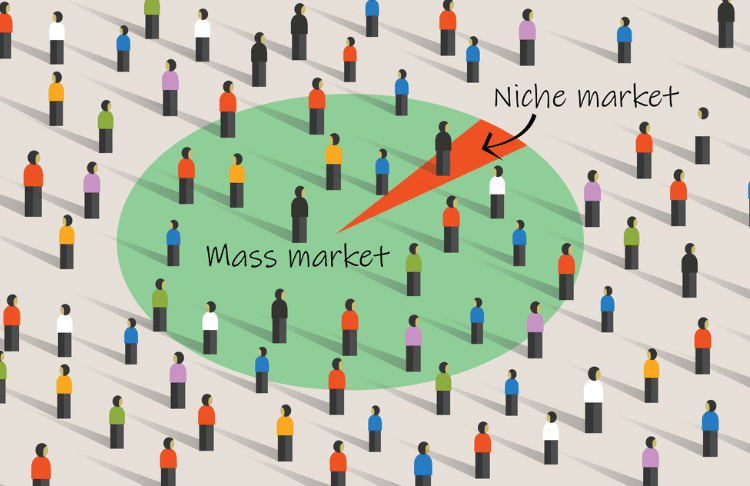 The more specific your product or service is, the less competitive you're likely to face, making it easier to create a more targeted niche market strategy.
Therefore, if you want to sell something like sneakers, which has a larger percentage of the market, you will likely struggle against major competitors. However, the more specific your product/service, the less effort you'll need to penetrate the market. That's mainly because you'll be competing against fewer companies.
Ideally, unless you are a large, recognizable brand like Apple, using generalized marketing campaigns might be a suicidal strategy. Your product/service could easily get lost in the sea of other brands with much better reaches.
2. Providing Expertise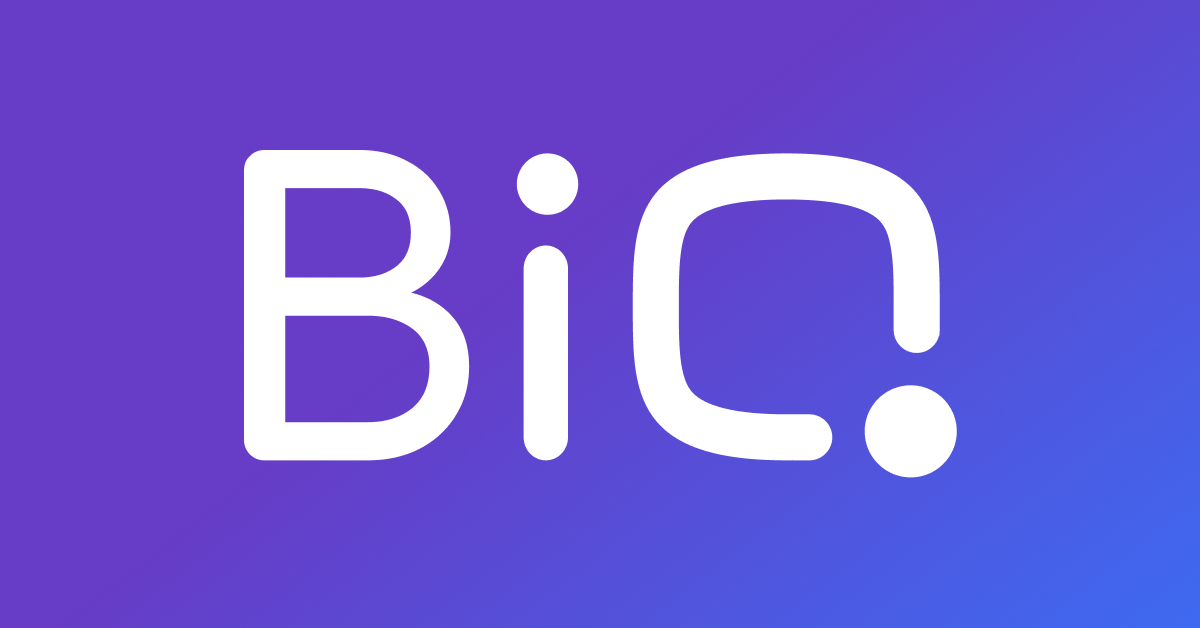 Niche marketing specializes in a specific area or product type, often allowing businesses a competitive advantage over other companies. Niche segments essentially narrow down the focus on potential customers, thereby allowing specialized businesses to implement effective marketing plans meant to highlight key areas of their product.
These products must appeal to a specific demographic due to their tailored services. This helps to create a more effective overall advertising campaign. Ideally, having a specialized niche segment makes it easier to pinpoint your target audience.
With that data, you'll be better placed to pinpoint your ideal customers using highly targeted content. BiQ Content Intelligence will provide you with critical insight and SEO-friendly content-driven strategies that meet your searcher's intent.
BiQ's Content Intelligence also has real-time text editing you can use to edit your article and make it highly optimized. It's the perfect tool to use in your niche market strategy to see if you have enough keyword density in your content.
3. Establish Brand Loyalty
With less competition, your audiences will be more open to choosing brands that offer products/services they need and stick to those brands. However, this will also depend on how great your audience's experience is with your brand.

After searching through mainstream brands and other general products/services, your target audience will be more inclined to purchase from your brand after realizing you offer relevant products/services. This encourages brand loyalty, thereby increasing the chances of your audiences visiting your website more often.
How Do You Find Your Niche?
Whether you are starting a blog post or online store, finding your niche marketing segment is essential in setting your brand up for success.
However, like all other marketing campaigns and strategies, niche marketing isn't without challenges. But the key to success in the niche market strategy is how you will find a niche market.
For that reason, we put together a comprehensive guide on how to find your niche:
1. Think About What Your Business Offers
Before anything else, forget about making money or amassing huge traffic waves. You'll want to take that pressure off, relax, and try to make this activity more fun.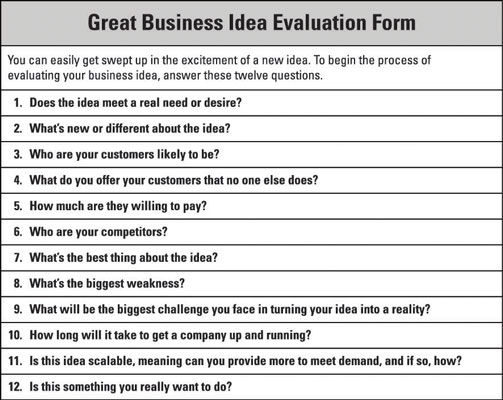 Think about what you are more passionate about writing. What makes you tick? You'll want to invest in something you are an expert in, simply because you enjoy it. Get everything down on paper. You never know. Your idea might be what skyrockets your business to the big leagues.
Here are a few things you should think about when struggling for inspiration:
What blogs do you enjoy visiting?
What do you enjoy doing during your spare time?
Is there a specific topic you are an expert in?
Do you belong to any clubs? If so, do you enjoy them?
Do you have any subscriptions? Why did you sign up?
It's good that you write these things down. They might feel obvious. But they will otherwise bring some of your invincible interests and skills to light.
It is vital that you know and is able to define your Unique Selling Point (USP). And the best way to do this is by starting a niche segment that you're genuinely interested in, which will give you an edge over the competition.
2. Identify The Problem In Your Niche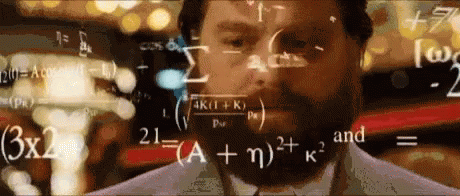 After determining the niche segment you want to specialize in, the next stage requires you to put it under the microscope. You'll want to know whether it's actually viable enough.
First, you must identify the problem areas within that potential niche, then determine whether you can solve those problems and provide genuine solutions for your target audience. It's the baseline for any profitable business that's looking to combine passion with practicality.
The trick is to offer viable solutions for your customers. Understand your audience's pain points to get an idea of what solutions they're looking for. Fortunately, there are several easy ways you can do this: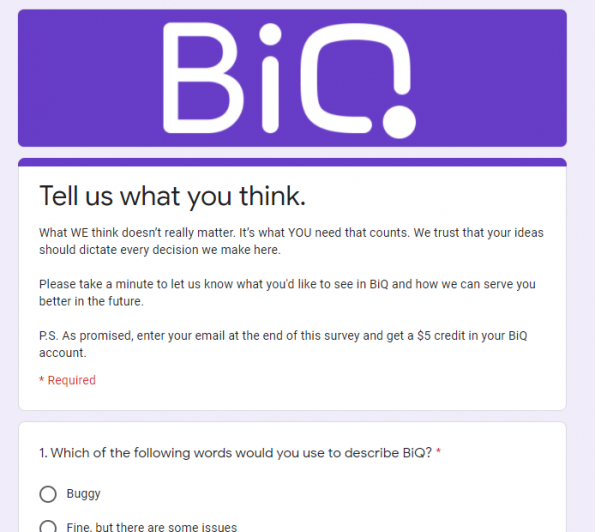 Talk to people – talk to some of your target audiences and ask them specific questions to determine their pain points. You want to know what makes their lives easier.
Browse online communities – spare some time to read online comments, questions, and discussions on different forums like Quora, relevant selections, and even support groups. Remember to take note of common issues and how you can solve them.
Look at competitors – you want to identify the key players within your potential niche. Assess which issues competitors in your niche are solving. You'll want to know whether they're missing any important gaps you could fill.
Like with other forms of advertising, you must think outside the box and identify all the problems in the niche you plan to venture into.
3. Perform Competitor Analysis
Upon starting your niche market strategy, you should have already discarded niches that don't present problems you can solve for your target audience. Now, it's time you start thinking about the most efficient niche segments and marketing strategies to implement on the remaining options.
How?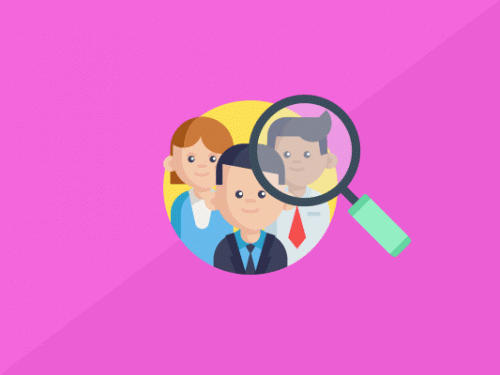 Carry out a few super sneaky competitor analyses. Sure, everyone dreams of finding a niche segment that gets them in front of the right target audiences.
First of all, it's worth noting that although most people dream of finding shiny new niches, this is often very unlikely. As such, when you find a niche with very little to no competition, it might be because other brands have tried it and found it unprofitable.
Therefore, you'll want to go for a niche with at least some healthy competition. Often, this is a good sign that you are onto a winning niche segment. Then again, you don't want too much competition that diminishes your chances of breaking into your targeted market.
You can start by doing a quick Google search and analyzing the competitor sites while taking note of all the winning sites' critical elements in your potential niche. As such, you must ensure that you analyze your websites, products, social media, and branding and compare how they fare to your competition.
Understanding your potential competitors' niche market strategies is an efficient tactic to help you have the edge over them. You'll know what you can do differently, which will help you create well-informed plans for your niche.
4. Do Keyword Research
There's no way around it. Keyword research is about understanding what your target audience is searching for. BiQ Keyword Intelligence plays a critical role in making this possible. You always want to know the high-volume keywords with low competition that your target audience will likely search for.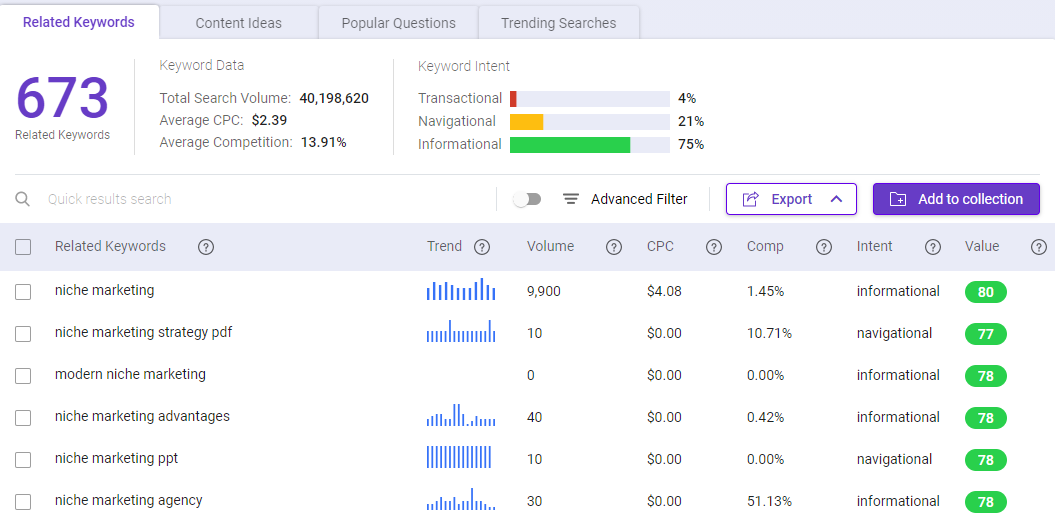 BiQ Keyword Intelligence tool will provide you with relevant insights to choose the right keywords to target. With this tool, you'll have critical information as to why a user might search for a specific keyword in the search engine. This data will enable you to plan your niche marketing strategy more effectively by meeting your audience's needs.
There are several other online tools you can use to perform keyword research. They include Google Trends, Google AdWords, and Keyword Planner.
5. Final Checks To See If Your Niche Segment Is Suitable
By this stage, everything is starting to come together. You'll also have a much clearer idea of the niche market segment you want to venture into and how it could work. However, before you dive headfirst into your possible niche, you must first assess it to ensure it's really a sensible and viable option.
So far, you should have a better idea of something you are passionate about. You've already carried out competitor research and in-depth keyword research. Now, you'll need to perform a few final checks to ensure you're really picking the right niche.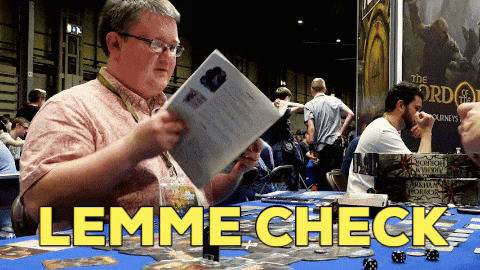 Check whether the niche is profitable, who your target audience is, is it evergreen?
All these are critical points you must consider before making your final niche marketing decision.
6. Put Your Niche Segment To The Test
Before launching your chosen niche, you must test it out to see its effectiveness. Get it into the online waters to see if any users take the bait.
It might also be best to start small at first. Constantly measure and test your niche segment. You might also consider A/B testing to see if changing strategies, designs, or even written content might have an impact and possibly boost engagement.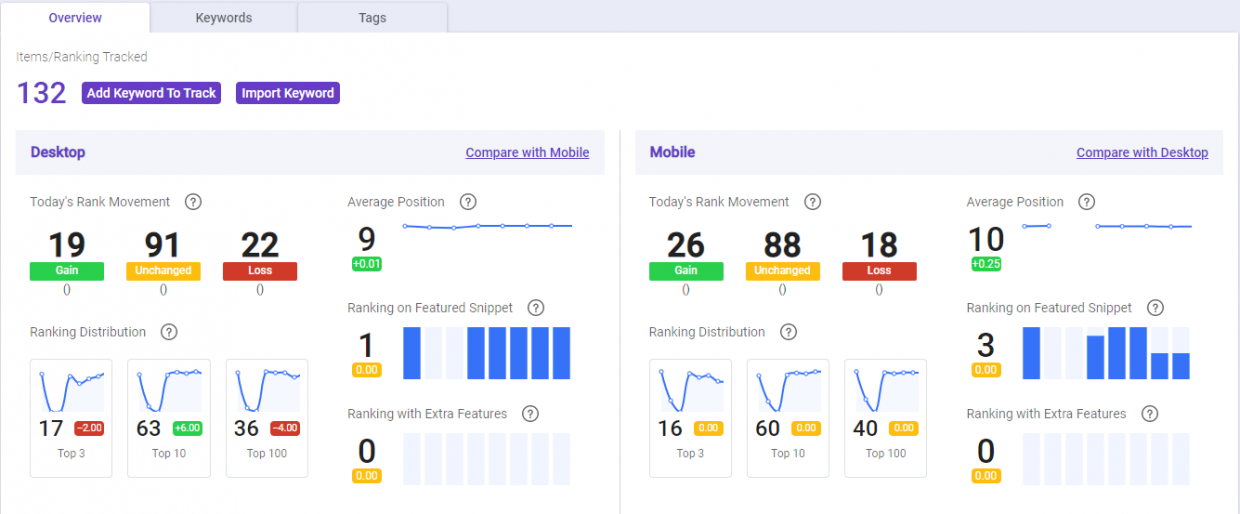 BiQ's Rank Tracking is another excellent tool for tracking your website's overall performance. You will also have the necessary data to monitor and keep track of your competitors' keyword rankings.
Niche marketing is about constant experimentation and optimization. Therefore, you must ensure you can easily track your niche position and processes.
Like with all other processes in the planning stages, it's always easy to get stuck planning and preparing your niche marketing efforts. However, you'll eventually need to launch your idea and test it out to see its sustainability and viability. Basically, you want to know whether it's any good or not.
Conclusion
With a well-planned niche marketing strategy, any business person can uncover amazing opportunities that lie in previously untapped market segments. It will open the doors to untapped niche segments of your market, helping you succeed in marketing situations you couldn't replicate anywhere else.
Plus, like with any other marketing strategy, niche marketing takes time, a lot of focus, and plenty of planning. You must know your audience, find their true desires, and deliver great value in a way they've never seen before.
All this is made possible with niche marketing. Try it today and see how it works out for you!