The future of e-commerce business lies in the importance of SEO to get it to the top. Here's a comprehensive brief on how to start e-commerce business and its benefits.
This blog shows you how to future proof the future of e-commerce business with SEO.
Building an e-commerce business can be a daunting experience, especially for the first-timers in the online e-commerce venture.
For one, it takes more than just choosing your desired brand, promoting your products, and selling them online. It's a known fact that even the best business ideas can crumble if you don't have enough traffic coming to your website. Come e-commerce SEO. Here's a comprehensive brief of how to start e-commerce business and its benefits.
Why is E-Commerce SEO So Important?
Gaining new customers for a new online business can be hard even for the avid content marketers in the industry. It gets even harder for businesses that aren't found on search engines. The fact remains that you need SEO to establish a strong online presence and authority. Only then can you maximize your e-commerce SEO website's profitability.
Therefore, it doesn't matter whether you are running a big or small company or starting a bootstrapped startup; the only way you get your business to the top is through SEO, excellent SEO!
That said, here's an overview of the importance of using SEO to boost your e-commerce business plan:
1. So Customers Can Find You
If you check your analytics tool right now and check where most of your traffic, conversions, and sales are coming from, you will notice the same thing.
In most situations, organic search ranks as one of the top sources of revenue for most websites. For many online businesses, Google drives most of the profit-producing traffic. Therefore, if it isn't doing the same for yours, you are probably making some mistakes somewhere.
The rapid technological evolution over the past decade has transformed how consumers purchase products/services. Search now plays an integral part of the consumer's decision-making process, with over 89% of consumers using search engines to assist them with their purchase decisions.
As a result, ignoring SEO in your e-commerce strategy only means you'll be risking your website's visibility to your customers. Consequently, fewer customers will know about your brand and the products/services you offer. You will sell less as your growth also slows down.
2. SEO Has the Potential to Boost Your E-Commerce Site's Sales and Revenue
Integrating SEO into your marketing strategies has a twofold benefit:
It improves your organic search visibility
Increases the effectiveness of your marketing strategies
Both of these instances will save you time and resources, which you can invest in other more important things. It also brings down your overall cost per conversion, thereby allowing you to achieve more by spending less.
In highly competitive niches and industries, paying for site traffic can cost you several dollars per click, which can become "expensive" in a very short period.
With effective SEO, you become less dependent on paid traffic and other forms of advertisements like costly banner ads to increase traffic flow to your site. Not saying that buying banner ads is bad. Just that investing in SEO allows you the option to choose not to use them, especially if finances are tight.
Use SEO wisely, and it can be a lifesaver that keeps your sales and profits flowing.
3. Effects of SEO Will Last for Many Years, Making it a Great Investment
An SEO strategy delivers targeted results, is cost-effective, measurable, and very long-lasting. It doesn't have a shelf-life, and no one can "pull the plug" on it. So, if you get it right the first time and use it effectively, your website will be set for a very long time.
Unlike with paid advertising, where the traffic drops the moment you stop paying, SEO just keeps going, working day and night.
The long-term effects of an effective SEO program are clear. For one, SEO builds upon itself as it grows stronger with time. You can add upon what you did last year and the year before that and keep growing. With time, you will "own" your niche and dominate that market.
How To Start E-Commerce Business the SEO Way
1. Keyword Research
Keyword research is always the first step in any e-commerce SEO campaign. Or at least it should be.
"Do NOT skip this step!"
The future of e-commerce business depends heavily on your keyword research process. Expect this to happen if you get this part wrong:
You'll rank for keywords that don't generate a lot of traffic
You'll target keywords that are difficult to rank for and not get on page one
Neither of both situations is ideal for an online business, which is why keyword research is essential for e-commerce SEO. Only then can you be sure that your target keywords are easy to rank for, have high conversion rates, and a decent search volume.
However, there's more to choosing the right keyword for your website. You will also need to understand the buyer's intent. But to understand the consumer's search intent and find the best keywords to use, you will need assistance.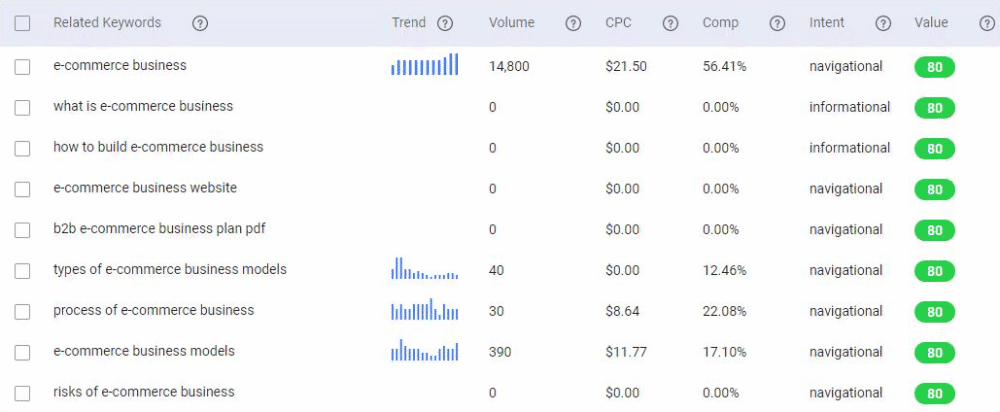 BiQ's Keyword Intelligence is the best tool to check the keyword's intent. This amazing tool helps you determine which are the best transactional, navigational, and informational keywords. Therefore, you always know the best precise keywords to use to get maximum traffic and website visibility.
Sign up for BiQ's Keyword Intelligence for free today to aid your content creation strategies!
2. Content Marketing
Content is, well, one of the easiest and most effective ways for your online business to rank for more targeted keywords and build more backlinks. After all, your product and category pages can only always rank for so many keywords. After you've maxed those out, you won't be able to cover any more keyword slots, so to speak.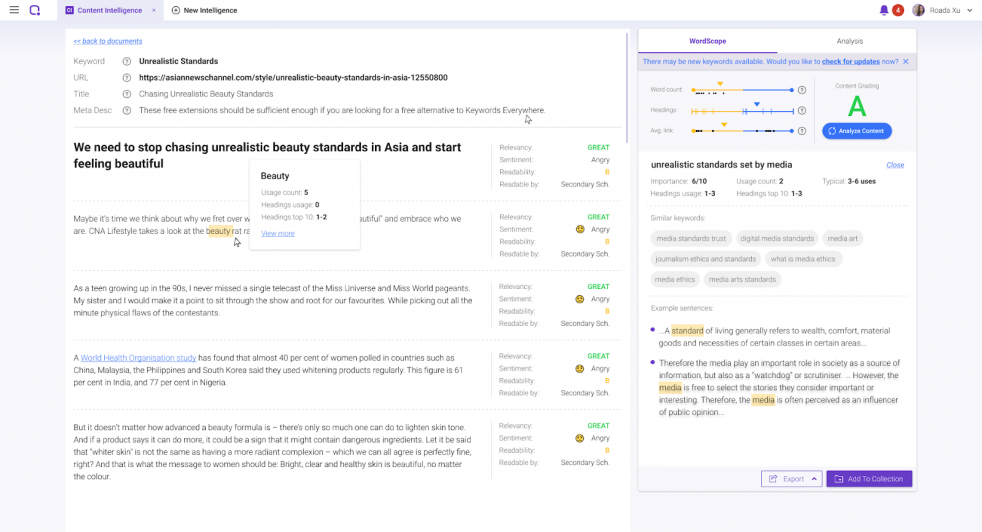 Here's where content fills in the gaps. A great content strategy allows you to rank for even more keywords like "how to use [product]" or "best [product] to use this year." Not only that, but content marketing allows you the opportunity to use other long-tail keywords to improve your site's authority and make you rank even higher in search engines.
3. On-Page SEO
For e-commerce, on-page SEO is all about ensuring all your keywords are used in all the right places. Think of it as a way of ensuring that SERPs know exactly what your webpage is about.

On-page SEO acts more like the catalyst in the SEO game. It's the low-hanging fruit you need to make your site more authoritative and visible to more online users. And the best part about on-page SEO is that you have more control over it, which is great.
4. Site Architecture
If you are building a new website from the ground up or redesigning your old one, information architecture is your best play.
Great site architecture can dramatically impact on your site's rankings, usability, and conversions. Additionally, proper planning is one of the best ways of ensuring any future product line expansions are a breeze.
You should focus on creating a "flat site architecture" for your site, meaning a design that requires fewer clicks to navigate from one point on the site to the other. Thus, the maximum amount of authority for your site will pass from your homepage to the product page via internal links.
Setting up your website the right way will make it simple and easy to navigate.
5. Technical SEO
Any e-commerce business knows just how important technical SEO is for their stores. Gone are the days when technical SEO was just about meta tags and sitemaps.
As the lines between on-site SEO and technical SEO continue to blur, businesses are now finding it easier to build websites with clean URLs, correct link building, and without any stacked redirects.
You would be surprised at just how far simple updates on your website can go. Focus on speed and make sure your website is browsable on both desktop and mobile.
6. Link Building
With quality content, focusing on quality bounce links to your site should be your second most important objective.
Epic content and quality linking are two of the most important pillars of SEO strategy. SERPs will never penalize you if many high-quality sites are linking back to your site. If anything, this is actually a good thing for your business.
Some great practices for link building:
Creating good guest posts
Create your profile in trustworthy directories
Give testimonials and have them link back to your website
Promote your blog posts
The future of e-commerce business should focus on link-building opportunities and check for any broken links and fix them.
7. Measuring SEO Success
"How do you know that your SEO efforts are actually working?" "Is there anything more you can do to improve on it?"
These are the questions most website owners ask themselves after putting up their websites. Unfortunately, SEO isn't as straightforward as PPC. You cannot immediately calculate return on investment (ROI) after a day or two of ad spend. SEO takes a longer period, and the signs are more subtle.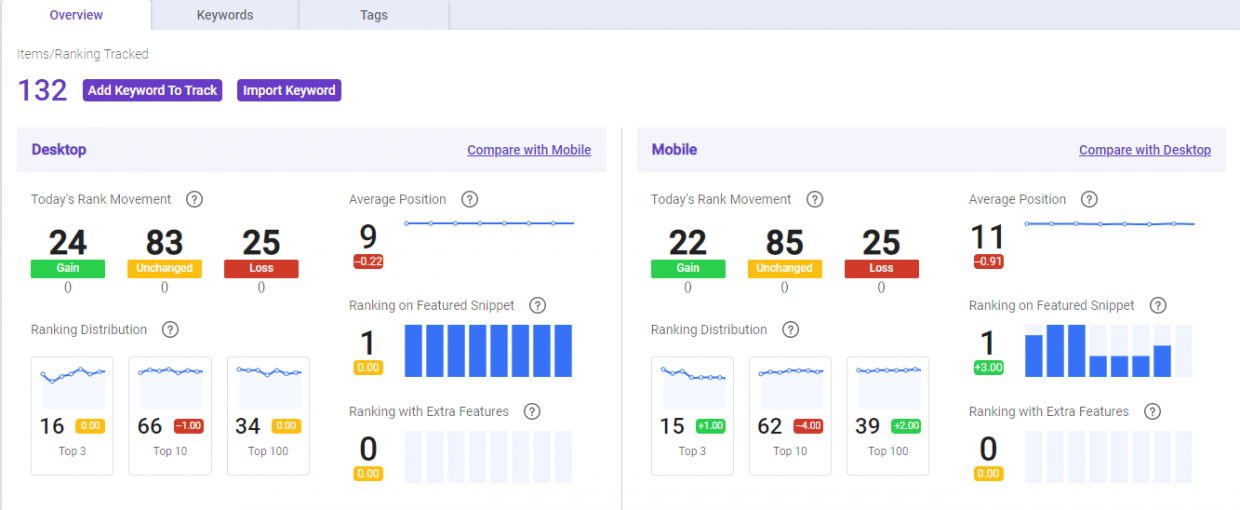 BiQ's Rank Tracking module will notify you of any changes in your website and desktop rankings at all times. With the tool, you can fill in the time lag and find any missing data similar to Google's Search Console.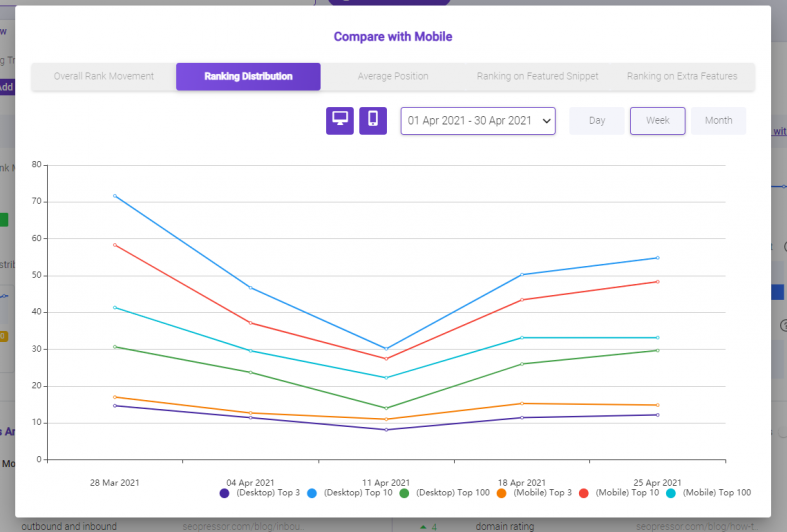 You will also be the first to know when anything critical happens that affects your content's overall rankings.

Simply create your BiQ's Rank Tracking profile today and keep track of all your keywords' daily rankings and other historical data for your website.
How to Start E-Commerce Business: The E-Commerce Future Trends
For an industry that's heavily dependent on digital and technological advances, it's amazing how the e-commerce industry benefits from machine learning. Here's what you need to know:
1. Better Search and Display
Machine learning allows online users to find exactly what they're searching for based on their search queries. Users can now find products online using just keywords. Therefore, site owners must make sure that they have attributed all the required keywords to their products/services that users will likely search for.
Smart machine learning also searches for synonyms of keywords that users are likely to use to search for the same query, thereby providing your site more authority and visibility on SERPs.
2. Chatbots
Backed by machine learning, chatbots can now have more "human-like" conversations with online users by understanding and interpreting structured data. Chatbots can also be programmed with general responses to customer queries to allow for more natural and fluent interaction with consumers.
As more complex machine learning metrics are employed, chatbots can understand and do so much more, like identify potential upselling opportunities, address the consumer's long-term needs, and deliver customized coupons from specific questions.
3. Recommendation Engine
A recommendation engine is a machine learning process that learns and analyzes consumer patterns from their past behaviors from millions of collected data records. The engine can also predict how new users can browse the website to determine what may interest them, and what other users with similar profiles behave like when visiting your site.
4. Understanding Customer Intent
Customers are always demanding more personalized experiences from the websites they visit and interact with. If you are not listening to them, they will simply shift to a competitor site that will. However, you can truly meet your customers' demands by understanding their preferences and striving to meet them.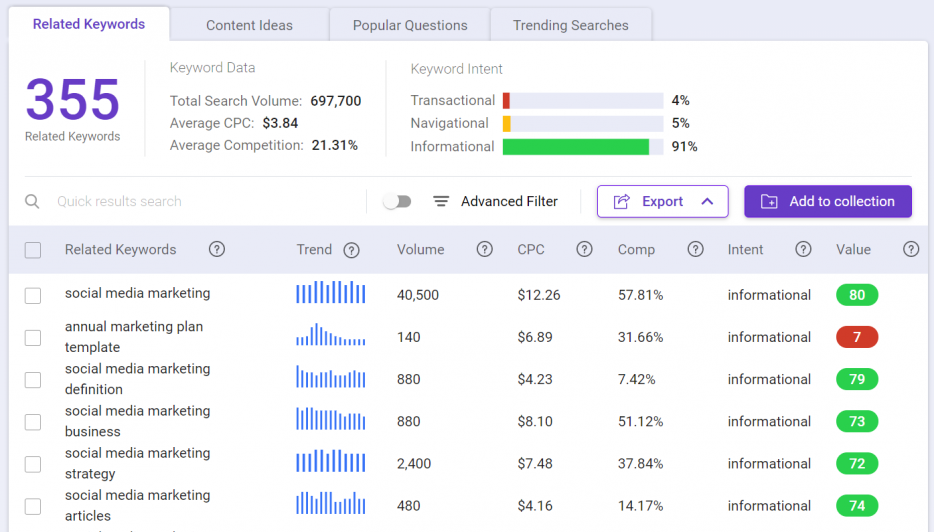 Machine learning algorithms assess customer behavior and inventory data to predict what they are likely to purchase. These machines also provide hyper-personalized experiences to consumers by providing them with opportunities and selections they didn't even know existed.
5. More Machine Learning Tools
Upcoming e-commerce technology trends include: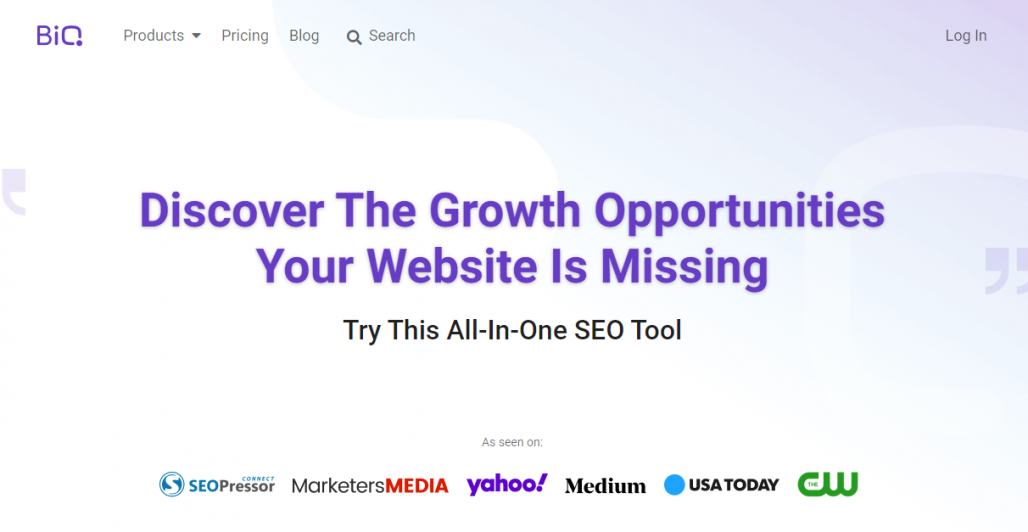 BiQ Cloud SEO Suite – all SEO-focused core products in ONE subscription that uses personalized, AI-guided optimization to ensure optimal site optimization for your e-commerce sites
Grammarly – provides digital writing assistance based on AI and natural language processing to help you communicate more efficiently.
Granify – monitors and analyzes online shopper behavior in real-time to show pricing and other personalized incentives.
Personali – analyzes consumer behavior and other intelligent incentives to create personalized incentives to increase sales.
Conclusion
It's evident that there are many reasons why you should optimize your e-commerce website for SERPs. But ultimately, everyone is always looking to increase sales.
When done right, SEO can increase your overall site traffic quality and lead to more repeat visitors and conversions. Hopefully, this guide helps you get the best SEO strategy in place to improve your sales!
Key takeaway: To get hundreds or thousands of visitors to your e-commerce site, you should never neglect e-commerce SEO.