Getting a spot on the first page of SERP will bring a huge impact on your SEO efforts. To rank high locally, these 7 Google My Business best practices will help you.
Getting more local leads and ranking high means you'll need to follow the Google My Business best practices.
The age of phone books seems to be finally coming to an end, with the rapid evolution of technology and the internet.
Businesses are now moving their local marketing strategies online, which is actually a good thing!
Moving your local marketing efforts online not only makes it easier to find, but online directories like Google My Business now make it possible to reach your potential customers instantly.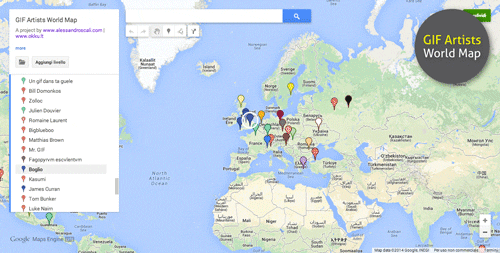 Your customers no longer have to drive by your business or look for it in the dated Yellow Pages to know you exist.
This post will cover 7 Google My Business best practices that will help you start an optimized website for the search engines. These Google My Business tips should help kickstart your local marketing strategies and get you in front of the right audience.
Here we go:
What is Google My Business?
Google My Business or GMB, is a free and easy-to-use Google tool that helps local businesses to manage their online presence. When listed on GMB, you will also appear in Google Maps and Google Search, thereby significantly expanding your brand reach.
Have you ever searched for a business's name only to find it on the GMN "Knowledge Panel" on the right side of your search engine screen? Yes, that's the section with a block of texts that contains important information about your local business.
On the other hand, if you are using a mobile phone, this information usually shows up first, even before the organic results in the search engines.
On a desktop, it will look something like this:
Immediately, you'll notice the level of detail this post has. The knowledge card here displays several valuable information that customers would find incredibly useful for their searches.
These include:
Business name
Business type
Address
Phone number
Images
Link to website
Hours of operation
Reviews
Popular times to visit
Overall star rating
Related searches
Link to Google Maps
And much, much more
At a glance, you'll have learned basically everything about the local business you were searching for. Within the next few minutes, you'll know whether the local store is worth visiting or not.
That's exactly what Google My Business does. It's an excellent tool that gives online users valuable data about listed businesses to help them determine if the businesses are worth engaging with or not.
Why Should You Create a Google My Business Account?
According to Google, over 46% of all its local searches always have local intent. Yet, despite knowing this, very few businesses still take advantage of the free-to-use GMB platform.
Generally, there are several Google My Business benefits. So, whether you are looking for the best strategy to boost your local presence or considering creating a listing, this post is worth your time.
1. Boost Your Local Presence
Creating a listing for your brand is one of the best ways of boosting your brand presence in Google.
If you have been following the search engine's local search results, you'll probably have noticed the limited 3-pack that has become the special position every business strives to be in. Local businesses around the world implement several different SEO tricks to boost their local rankings and odds of getting a spot in Google's local 3-pack.
However, most businesses don't realize that simply by creating a free GMB listing, you can greatly boost your odds of ranking in this highly sought-after list.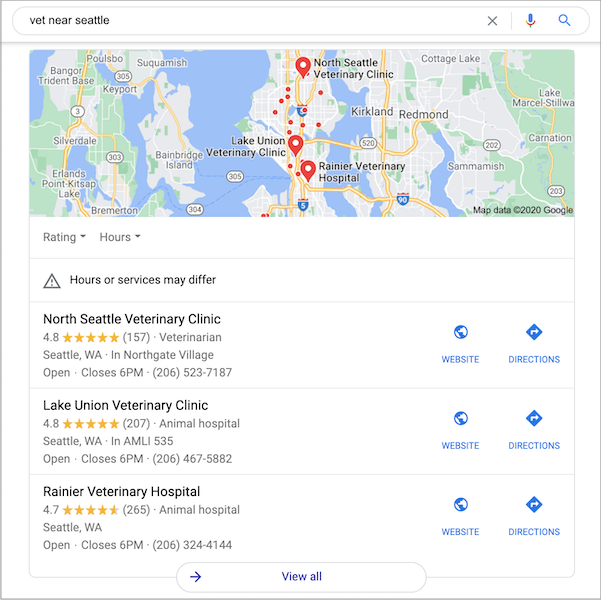 Earning a spot in the local 3-pack not only shows users where you are located on Google Maps. But your business will also have exclusive access to the top positions in the SERPs, even BEFORE organic results.
Now, that's a major benefit and serious bump to your brand visibility.
To better demonstrate its importance, showing up on the Google local 3-pack can get you a whopping 700% increase in clicks over businesses that don't. That's not a measly number either.
And one way you can get into Google's local 3-pack is by using a tool called Grid My Business.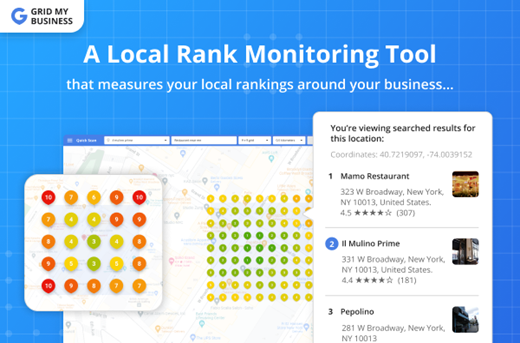 It is a grid-based local rank tracking tool that is specially designed to track and compare your Google My Business ranking performance against the top 20s in the local SERP through a specific search query. It lets you monitor your Google My Business ranking in your local surrounding area.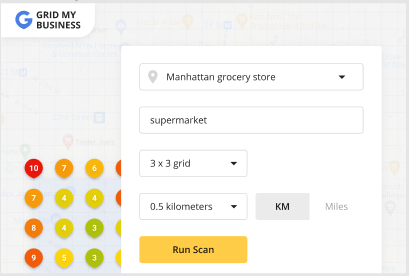 Once you're aware of what search queries you're ranking for or not, you can reoptimize your website to include them. By doing so, you get to increase your local search ranking on the search results page and boost traffic to your website.
2. Earn Trust from Customers
This one goes out more to modern customers who use the internet space throughout the time they're on their handsets or computers.
As a local business, building enough trust that makes your customers look for your brand and make a purchase can be one of the biggest hurdles you ever face. Your primary objective is to make this transition as easy and smooth as possible.
Showing your customers and prospects that your business actually has a physical location is one of the best ways to establish that trust.
People will become more open to purchasing your products when they know that they can access your business whenever they need to.
Prospects will automatically trust your brand more and be more confident about using it.
Thanks to the multiple thorough verification steps every brand must pass before being listed on GMB, you can safely say that any business that appears in Google's local 3-pack is a reputable and trustworthy environment that users can rely on.
3. Increase Traffic and Sales
Ensuring an increase in your website traffic while also maintaining a steady supply of foot traffic is one of the biggest challenges local businesses face. However, while there's no way to completely avoid this situation throughout the year, creating a GMB listing can significantly boost your numbers.
Businesses with GMB listings are up to 70% more likely to bring more local visits just from browsing potentials. But an even more impressive claim by Google is that clients are up to 50% more inclined to purchase your products when they find your business through the GMB listing.
4. Rank Higher in Results
When Google approves of your business, it will rank it higher in its Search and Maps results, which can work more in your favor than you can imagine.
Fortunately, getting Google to like your brand more and rank it higher isn't a difficult task. By supplying quality, consistent, and accurate details about your business, you'll automatically gain favor with Google.
The more the search engine giant can tell interested users about your brand, the more it will like and rank you. And your GMB listing is the best platform for feeding Google with this information.
Google's search results have become so robust in the past years, related questions, answer boxes, and even results appearing in search suggest drop-down menus. Ultimately, these GMB benefits will help your business grow exponentially.
We've mentioned Grid My Business before but how can it help you rank higher in results?

First off, you get to know what search queries your business is ranking for or not. You can also know who your local competitors are and what they're ranking for as well. With this knowledge, you can start seeing what search queries you can add local intent to and reoptimize your website to include search queries you don't rank for.

By using the monitoring feature, you can also watch to see whether the actions you've done work to make your business rank higher.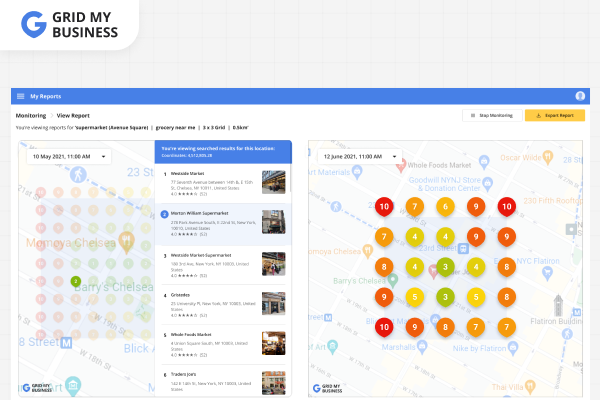 7 Google My Business Best Practices for SEO
A GMB listing is vital for your local SEO and can also impact how often your website appears in the search results when customers look for your brand or products/services. Without a GMB listing, Google won't show your business in the local Maps.
Then again, having s GMB profile also doesn't guarantee your brand will appear in the local search results or Knowledge Panel. However, it will significantly boost your chances.
That said, here are some Google My Business tips that will boost your online and local presence:
1. Prioritize Keywords
Just like with traditional SEOs, Google uses several signals to serve search results. The all-important Keywords rank at the top of the list. Keywords and other search phrases are what customers will use to search for your business online.
Therefore, you must ensure you use the right keywords in your business description and every local post you post to your audience.
If you're unsure which keywords are the most relevant for your local listings, try BiQ Keyword Intelligence.
BiQ's Keyword Intelligence will provide you with relevant keywords that target the right audience. With this keyword Intelligence feature, you can gather critical insights on related keywords, keyword competition, search volume, and more.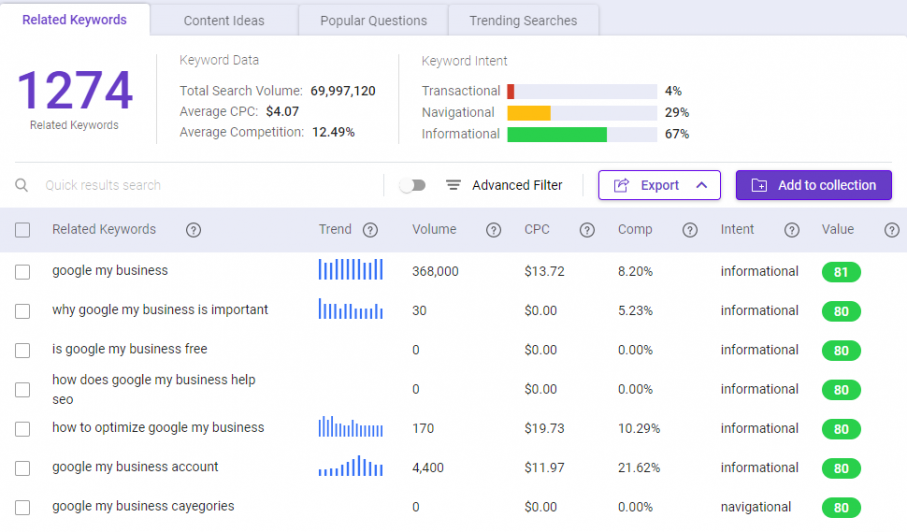 BiQ also has a Keyword Analyzer feature that will help you determine why your prospective customers would search for specific keywords in the search engine. You can then use this data to plan your GMB listing in such a way that meets your searchers' needs.
2. Fill Out Your Whole Profile
By now, you've got a general idea about the different segments of your GMB listing. So, let's get into the core details you should consider filling out:
Name
Address
Phone number
Description
Website
Attributes
Category
NOTE: not listing the other parts of the GMB listing doesn't make them less important. It's crucial that you pay as much attention to each of them as possible. Google Search and Maps will index this information, providing a clear path for your Google My Business SEO strategies.
While filling out your GMB listing, ensure that all information is relevant, accurate, and consistent throughout your accounts. Actually, you must ensure that all details you include here are exactly the same.
Any inconsistencies in the information you provide can negatively impact your overall search rankings.
We also advise that you use a local number instead of the call center or national option.
After you have provided your NAP, you can now focus on your business category and company attributes. We advise that you browse the complete 2,395 business categories to ensure you capture your company's correct business classification.
BiQ's Keyword Intelligence will also provide you with critical data to find your searcher's intent when browsing the web. With the Keyword Intelligence tool, you will know your customers' exact search intentions when they type your keywords in the search engine.
The searcher could just be looking for more information about your brand or product/service. Or perhaps their keyword intent is more navigational. It can also be transactional. It's vital that you know exactly what your customer's intentions are so you can target them better.
3. Display High Quality and Relevant Content
Here's where you'll need to craft an effective and accurate Google my Business description that offers a detailed snapshot of your business.
It's important that you publish offers, events, products, and services in your description to allow your audience to engage with your content. Therefore, ensure your post is optimized for SEO and free of any errors that might make your site suspicious.
BiQ Content Intelligence is the perfect SEO tool that will provide you with the best content-driven strategies for your SEO.
With the Content Intelligence feature, you'll be able to analyze content in real-time as you draft it. This will allow you to create A-grade content that Google and users will find highly relevant, thereby boost your overall rankings.
4. Add Attractive Visuals
Here's a fun fact about visual content on your Google My Business listing. Google loves visuals.
Straight from Google: companies with images receive over 42% more requests for directions to your location on Google. These businesses also enjoy 35% more clicks to their websites than companies that don't include photos.
If you'd rather customers visit your local business instead of your competitors, then it's time you started adding some images. Therefore, if you sell products, ensure you showcase those products on your Google My Business listing. Use as many stunning but relevant images as possible.
Here's an example from Burrells in Tunbridge Wells, UK.
From the images alone, you'll know the client deals in jewelry. And from the images, you can tell that they are professional jewelers.
Ensure that you also add your business logo, location, cover photo, and virtual tours of your premise. These will help your business a great deal in terms of improving your visibility and rankings.
5. Respond to All Reviews
Ultimately, all reviews, whether good or bad, contribute to your business's growth and betterment.
Reviews are the lifeblood of all local searches. Therefore, you want to pay special attention to every piece of information your customers and prospective clients have to say about your business.
While good reviews equal more sales, bad reviews provide you with an opportunity to realize any issues in your business. Knowing what's wrong or not working in your business allows you to rectify it and get on your clients' good books.
People like second opinions, especially before they make purchasing decisions. That's why over 90% of people check product reviews before making a purchase.
GMB actively encourages asking your customers to give honest feedback about your website. It's the best and most effective way of getting Google My Business reviews from your customers.
Whether you are a national business or a local flower shop, it's important that you reach out and acknowledge all your customers' experiences with your brand.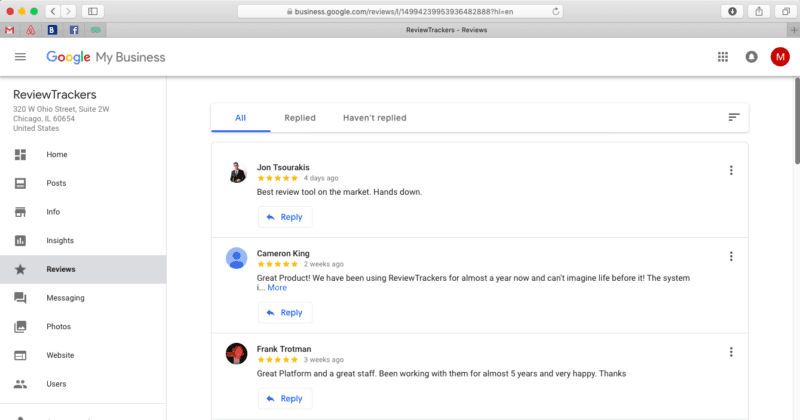 This is the best way to know if things are bad and fix them promptly. If things are good, you can also look for ways to make them better.
Reviews and reputation management are a powerful form of social proof. Don't underestimate them. It's also a good practice to include some of your keywords in your review responses.
6. Add Special Features and Attributes
Newer features like ratings, managing delivery options, uploading menus for restaurants, and other health and safety attributes provide an excellent opportunity to boost your rankings and site visibility.
Special features and attributes help to make your business more relevant and tailored to your target audience.
7. Check and Update Your Listing Regularly
It's not enough just to create your GMB page then forget about it. You must monitor and update your profile regularly for the best results. This will also ensure that all information in your GMB listing is always accurate and relevant.
You'll want to keep an eye on your photos and other visuals, as well, and respond to reviews posted by customers. Like with all other SEO strategies, you're never truly done after publishing your GMB listing.
You'll want to focus particularly on negative comments and feedback. Your goal is to optimize your business for all your customers, not just the ones who are satisfied with your products/services.
Conclusion
These Google My Business best practices improve your chances of clinching a spot in the Knowledge Panel. With GMB, your business will be better positioned at catching the eye of your future customers.
Your customers are constantly searching for you and your products/services. Don't make it difficult for them. Some of your prospects might not even know you. Therefore, you must establish a strong digital presence that's primed and ready for the spotlight.
Don't miss out on this great free tool to help your business grow. Stay connected with your customers and see your local business prosper!