You'll need the right entrepreneur marketing tips to reap major success if you are set to enter the vast world of business. Here are 10 things you should not miss out on.
Read on for some top entrepreneur marketing tips in 2021.
You finally decided to invest some time in online marketing for your brand but don't know where to start. You've come to the right place.
Like most content marketers looking to venture into digital marketing for the first time, you'll probably be wondering about where to start or what to do. Well, you're definitely not alone.
One of the toughest challenges entrepreneurs face is marketing. If you don't know how to market your product/service, the chances are it won't get the right attention you expected. Think about it this way. You've got a great idea or product that people can't wait to get their hands on.
However, you cannot effectively market that idea or product/service. It might be because you just don't know where to start or what to set aside at what time. If this is you, your idea or product might never be as successful as you initially thought.
And it's not your fault, really. Maybe you just listened to some bad advice or tried some techniques that didn't yield the results you expected.
But with so many people offering entrepreneur marketing tips and ideas out there, this field can be a tough nut to crack.
Why Is Entrepreneur Marketing so Important for a Business to Survive?
When starting entrepreneurship marketing, you can easily get overwhelmed by all the tools and options available to use. You might not even know where to start at first or what deserves prioritizing.
We developed a comprehensive guide to help you through this process and optimize your entrepreneur marketing campaign for maximum results.
Here's what we've got for you today:
1. Grow and Connect with Customers
You don't necessarily have to be a flashy or slick salesperson to be good at marketing products. Instead, you should work on using your personality to mirror your marketing approach. This way, the words you speak and write come across as natural and genuine. Customers can easily pick up when you're trying to outsell or act out of your comfort level.
In other words, you can think of marketing as a relationship you have with your customers. You want to ease into it as naturally as possible. This way, the rest of the relationship will flow smoothly. You're not acting out a part in a play.
If things click, then you'll definitely want to pursue the relationship further. Well, business relationships are quite similar. If all goes well, you can turn things around to make a long-term customer/partner of your prospects.
That's every business's goal.
2. Increase ROI
You also always want to maintain constant communication with your shareholders and customers about what you and your company can do for them. This includes explaining to them the benefits when they join your company or use your products/services, rather than overemphasizing the features.
Ideally, showing and telling your customers how your products/services will improve their lives will stir even more desire to listen to your offer. It's a tried and tested strategy that proves to work better than simply explaining your products' features.
For example, if you're recommending a shampoo for a customer, you'll want to explain the benefits the shampoo will have on their hair. How it will look and feel after using your product rather than listing out the shampoo's ingredients.
While some people may purchase your products/services based on their features, most customers are driven more by emotional reactions and feelings. The desire to enjoy the benefits of what you are marketing.
3. Build Your Brand
Like all other forms of marketing, it's crucial that your customers know your story. This way, they will feel closer to your brand as it will be familiar to them. Therefore, you want to make your brand as relatable as possible to your customers.
Here, you can even look for some famous successful start-ups for inspiration.
The goal is to communicate your story repeatedly throughout several channels, both online and offline. It pays to get this part right. So, you want to be careful not to send the wrong message about your brand.
10 Entrepreneur Marketing Tips You Shouldn't Miss Out On
Entrepreneurship marketing can be a tough nut to crack, especially if you're still green in this field. However, it's not impossible to make it a successful strategy for your business. You can actually make some good profits and gather great insights from this marketing campaign.
These tips should help kickstart your entrepreneur marketing campaign:
1. Register a Web Domain and Invest in Creating a Website
Your website is perhaps the best place to begin when starting out with digital marketing.
Sure, some brands get by with only social media advertising, but that's very rare. For most companies, you must have some sort of website or online platform where you can inform your customers and sell products/services.
Fortunately, there are several website-building tools like Godaddy or Wix that you can use to build a new website. These tools are perfect for entrepreneurs looking to build their first websites but don't have the programming experience for the task.
Sure, these tools will cost money, but they make building your website easy, allowing you to focus on other entrepreneurial matters and not programming.
Now that you've got your website up and operational, the next step is to make it fast and concise. No one likes having to wait for a website to load. And clients also don't like to wade through excessive information to get to the actual information they're looking for.
2. Go Where Your Potential Customers Are
It's always a good strategy to focus your marketing efforts where your customers spend their time. If they're not on one social media platform, don't waste time and resources marketing on that medium.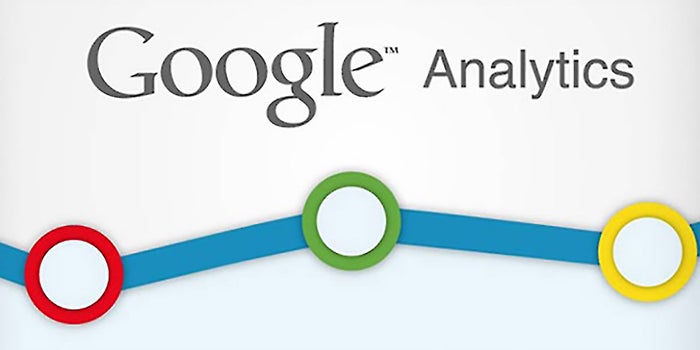 Therefore, it's crucial that you perform in-depth research on your customers and potential customers to understand their behaviors and where they spend their time. This also means you'll have to engage all marketing campaigns, including social media platforms, to know the best media to use in your marketing efforts.
3. Create a Customer Persona
While this might seem like an easy job, it isn't.
We would recommend that you sincerely focus on this entrepreneur marketing tip to increase your audience's engagement with your website.
A lot of times, content marketers assume the buyer persona that they see as the best fit, which isn't the best strategy to use. Generally, no matter how solid your marketing campaign is, your strategy is useless if you're not targeting the right audience.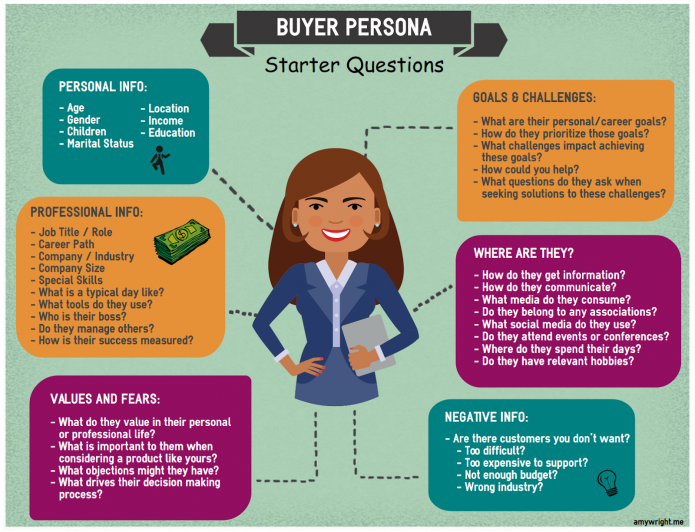 Therefore, it's vital that you create a buyer persona based on real data from your marketing campaign research. You must know your customer first to know what they want.
How well you know your audience allows you to put a face and personality to every potential buyer. This makes it easier to meet every customer's needs and offer solutions to their pain points.
4. Spend a Lot of Your Time Learning SEO
For most people, when they think about SEO, their thoughts immediately switch to Google search results. Okay, so Google is the dominant form of the search there is. Therefore, it makes sense to think and focus on it.
However, Google search results aren't the only SEO type. Basically, anywhere there's a search box on the internet provides an opportunity to improve your SEO. This can be social media platforms, app stores, review websites, etc.
Ideally, you want to think about any platform customers can use to search for a product or service that you provide. Next, you want to work out the best strategy to appear on these platforms and rank better than your competitors who are there, as well.
That's SEO.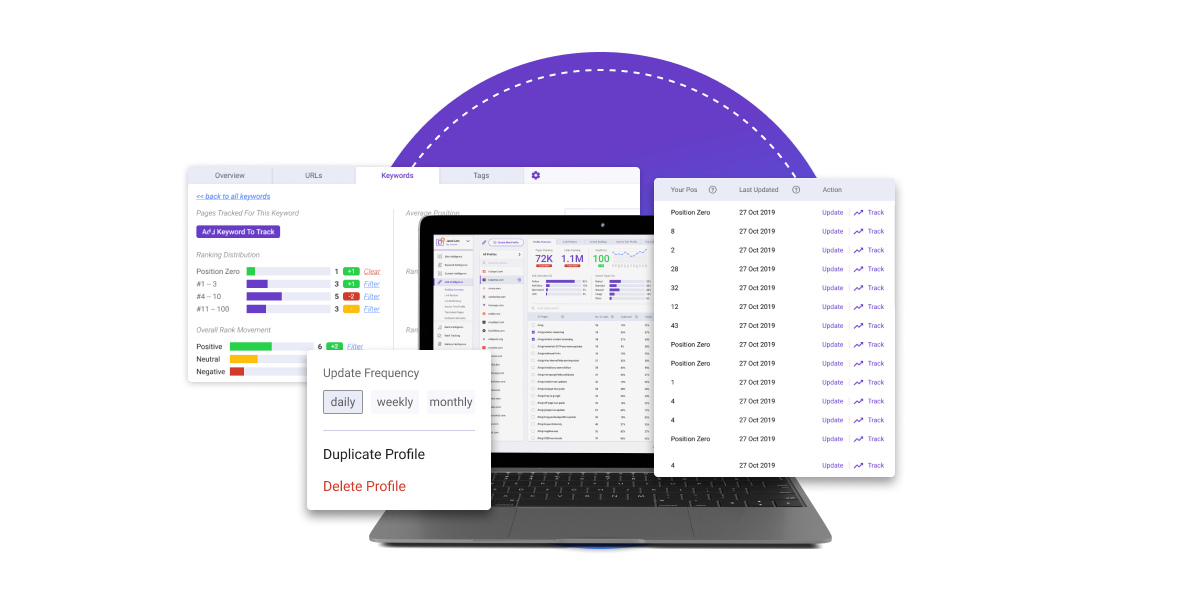 BiQ SEO Suite is one of the best tools you can use to improve your SEO in the online space. It consists of:
5. Create Content
Aspire to become a content entrepreneur? Ultimately, you will have to post content on your website to improve your SEO.
Content is the fuel that will drive all your marketing efforts. Therefore, you cannot afford to underestimate its effectiveness. You'll also want to start your email marketing campaign here so that you can share your content and product/service ideas with your customers and prospects. Share on social media as well.
Basically, you want your target audience to find your content and see how your information or product/service can benefit them. As such, this hinges on how creative you are with your content.
BiQ's Content Intelligence is an excellent tool to help you edit, draft, and optimize your content for the search engines and your audience.
No better SEO Suite provides real-time text editing ideas to optimize your website for the search engines than BiQ Content Intelligence. Use it to get your website on the first pages of the SERPs!
6. Rank on Google My Business
With a Google My Business account, you can post photos, videos, and other offers about your company and your products/services to improve your brand's exposure and awareness.
You want to share all the details about your website—what makes your brand unique and why customers should associate with your company. The secret here is to give your target audience reasons to choose your brand every time.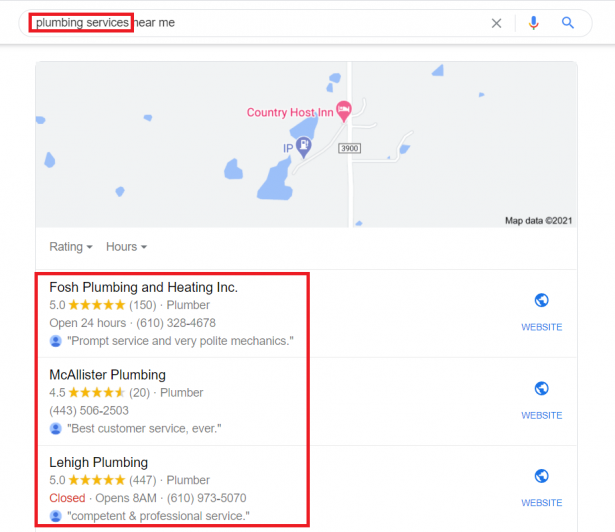 Google My Business is the best online platform to make this possible. Give customers more ways to contact and reach you. Provide your contact information. Your NAP (name, address information, and phone number) allows customers to call, message, or leave reviews about your website.
BiQ Keyword Intelligence allows you to optimize your keyword listings so your audience can find your website easily. The Keyword Intelligence tool provides users with relevant and accurate keywords that users are more likely to use to find your website, making it crucial for your entrepreneurship marketing campaign.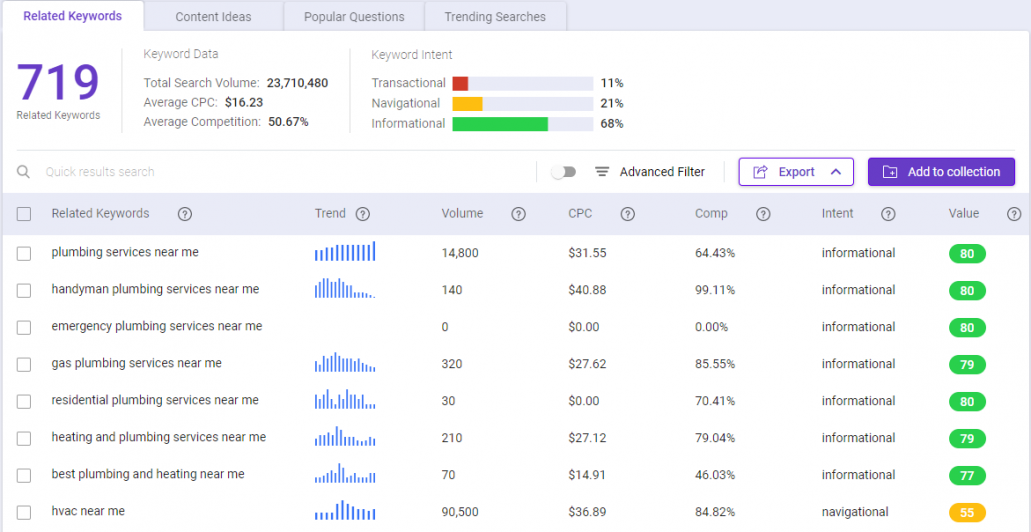 7. Have a Dedicated Landing Page, and Well-Maintained Website
You've worked so hard to get customers to click on your ad. You don't want to lose them by leading them to a different landing page than what your ad promised. This will surely drive them away or possibly ensure they never visit your website again.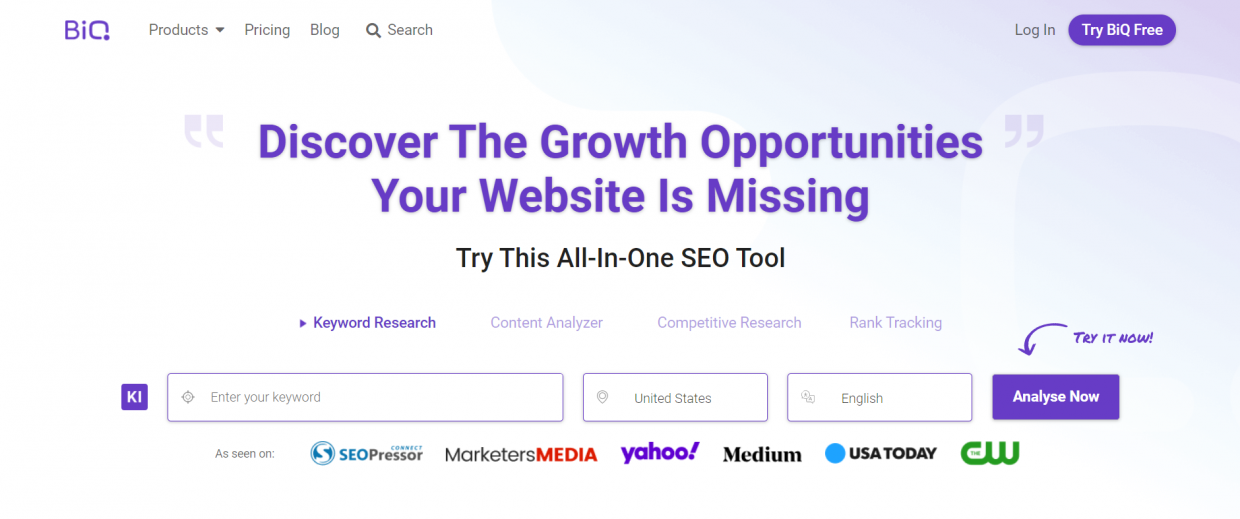 Pairing your Google AdWords with dedicated landing pages is one of the most effective strategies to get your online customers to your homepage. It's vital that you have a dedicated landing page that gets decent conversions and ensures a better user experience.
8. Advertise on Facebook
As mentioned earlier, social media isn't meant for every business. You cannot rely on it alone to get you your desired entrepreneurship marketing results.
Don't venture into social media simply because you think you should or because other businesses are doing it. Ensure you think through and analyze all the reasons to advertise your products/services on social media and how it can help your business.
If the venture sounds worthwhile, then create a business account for your brand and start advertising. With the right marketing strategies in place, you will definitely find a lot of engagement, leads, and conversions through social media advertising.
9. Your Email Marketing Effort Starts Now
Email marketing is one of the easiest types of marketing. But that's only if you know what you're doing. Most content marketers also tend to overlook this marketing strategy, which isn't always wise.
Email marketing is perhaps the cheapest and most effective tool you can use to reach your target audience and promote your brand. Also, unlike social media, almost everyone who can access the internet has an email account. Not to mention that it's also more direct than digital or social media ads networking.
However, you want to think twice about purchasing email lists from other brands. People on those lists won't be expecting your emails. Most may even flag you as a spammer. You must work your way to the top by building your own email list where you can hold your audience's attention and keep them coming back for more.
Email has worked in the past, is working now, and will continue to work. So, capitalize on it now.
10. Always Test and Refine
It's always wise to test different marketing tactics to determine which ones resonate with your customers. You can try social media, email marketing, CPC, offline advertising like billboards, TV commercials, etc.
It's also advisable to test different topics to determine which ones get the most clicks and conversions. You can adjust your strategies to help you break out and understand where your marketing efforts are working or failing.
Be prepared to change if things don't work right.
Conclusion
Prevarication is an undesired impediment, especially when starting a new business. As such, it's crucial that you prepare yourself for tough times ahead. The road to entrepreneurship marketing won't be smooth sailing. However, with the knowledge you've gathered from this post, the rewards will be well worth it.
Remember, there's only one right time to start marketing your business, and that's NOW!