Check out the best Google Chrome extensions that you must use in 2020 and beyond.
Looking for a list of free, useful Google Chrome extensions? Then look no further.
Compared to other browsers, Google Chrome stands out among the fastest and most reliable. In an instant, you can load several tabs, web pages, and perform other different applications. This kind of effectiveness has made great strides in the marketing sector.
The best Google Chrome extensions add new aspects or amend programs in the browser. As a result, a marketer finds it easier to make a presence in the market, implement strategies, and make new clients. The extensions also allow users to enjoy a browsing experience crafted to satisfy specific needs.
But do you know that there are more than 180,000 extensions available on the Chrome Web Store?
So that's why we've compiled this list of best Chrome extensions for digital marketers. We have tried and tested each of your suggestions, and this list should serve you well.
On a side note, you don't need to download all these extensions, you just need to figure out which one works best for your business.
Best Google Chrome Extensions In 2020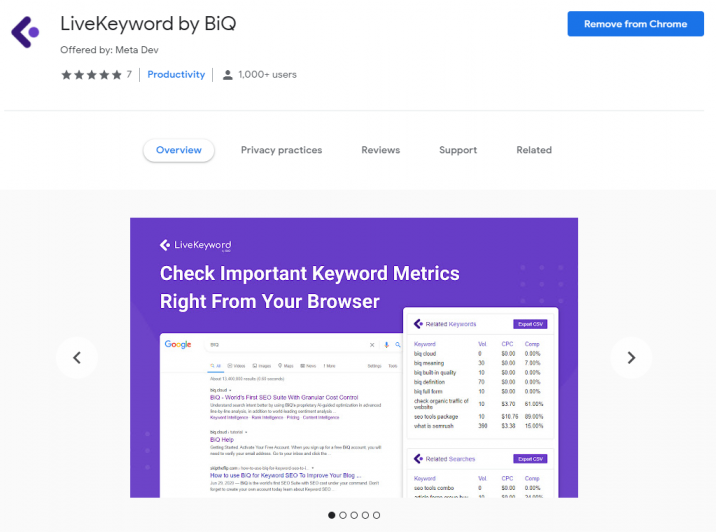 LiveKeyword allows you to do your keyword research right inside Google's search page.
You may use it to generate the keyword overview and get essential keyword metrics such as search volume, cost-per-click, and competition.

You can also see the Related Keywords and Related Searches on the search results page's right side.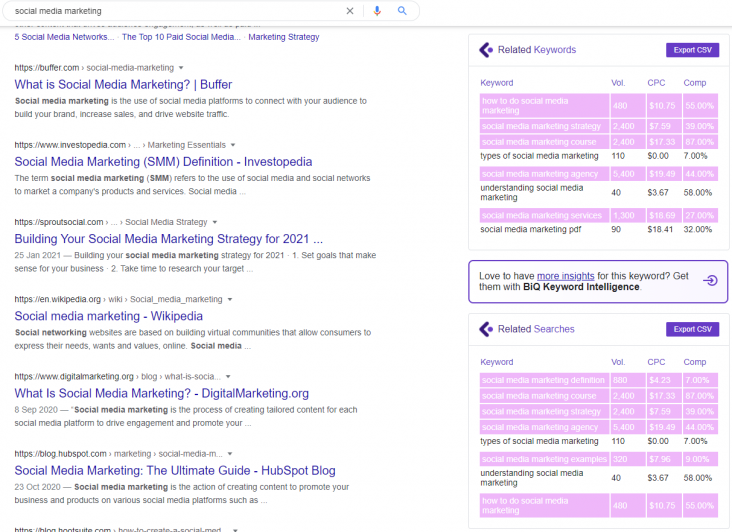 The related keywords help you explore more keywords that you can use in your content without stuffing the same target keywords.
And you may use the related searches to get topic ideas that might be worth considering. It's super helpful for generating topic ideas that people are interested in.
With all this information available to you, you can quickly conduct your keyword research without leaving SERP.
When you are ready for more advanced keyword research, you may utilize your free access to Keyword Intelligence.
BiQ's Keyword Intelligence provides detailed insight that will further enhance your content marketing strategy.
Here is how it looks like: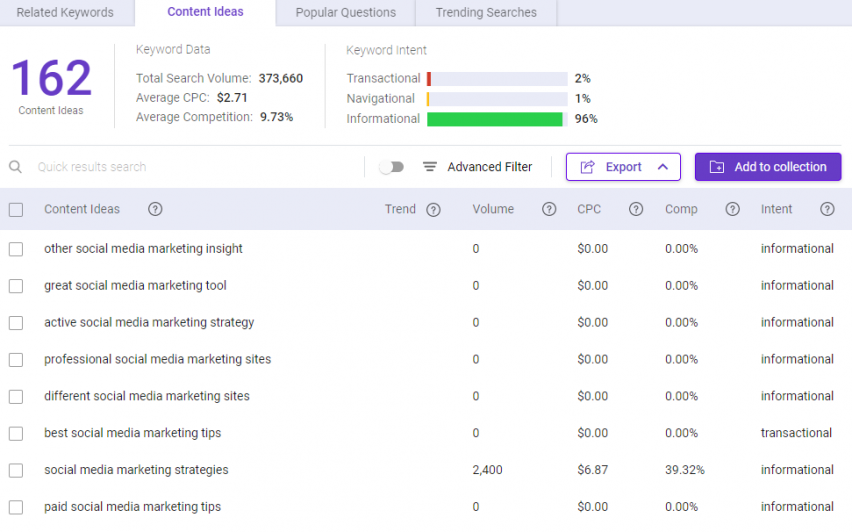 What makes BiQ's Keyword Intelligence stand out from the rest of the keyword research tools on the market is the keyword analyzer feature. It helps you see why someone might be searching for the keyword in the search engine.

With this data, you will be able to plan your content in such a way that meets your users' needs.

The Value column can help you in deciding which keyword has a high SEO value. Try to sort the keywords based on their value. The higher valued keyword means it can potentially bring more traffic to your website at a lower competition.

Here's an overview of what you can achieve with BiQ:
LiveKeyword: Conduct keyword research right inside your browser.
Keyword Intelligence: Perform extensive keyword research to get your profitable keyword.
Content Intelligence: Analyze and optimize your content to rank higher on the search engine.
Rank Intelligence: Discover your ranking keywords and pages, and identify low-hanging fruits.
Rank Tracking: Track and monitor your SEO performance; daily, weekly, and monthly.
My Collection: Store and manage your content marketing strategy efficiently.
You can gain immediate access for free by signing up for your free account here.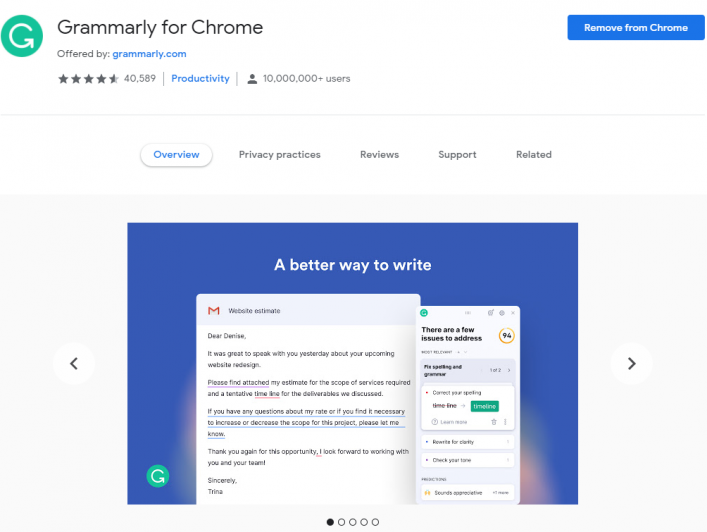 Grammarly extension is a simplified way of editing content.
It has two editing options, a free basic plan, and an advanced premium alternative. The basic plan checks for spelling mistakes, punctuation, brevity, and grammar issues.
When installed well, one should notice writing suggestions while typing on different platforms. Once Grammarly finishes scrutinizing the content, it displays various editing suggestions on the right side of the browser.
On the content, suggested corrections come underlined. To edit them, you need to click on the highlighted word and check on the proposal given. Sometimes Grammarly points out an unfamiliar word to confirm the correct spelling.
If appropriately written, you can include the word in your dictionary or ignore the proposal. To get an entire list of suggestions, you can click the Grammarly icon on the page.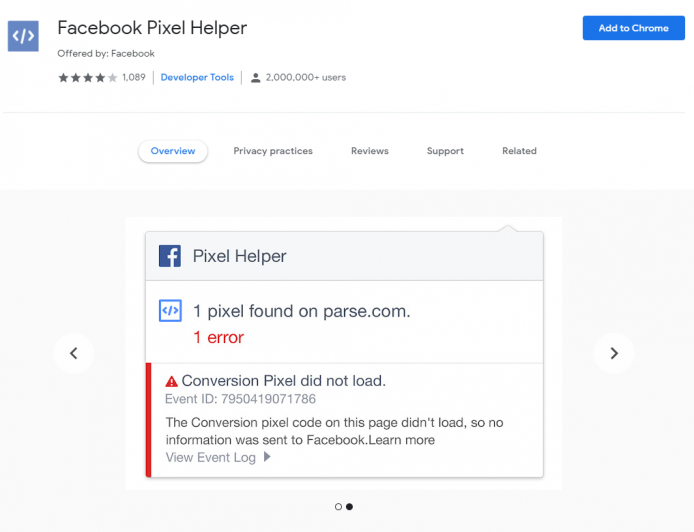 This extension for Chrome helps users to review Facebook pixels.
They also give instant feedback to authenticate the pixel implementation on a Facebook web page. After a successful addition, a Pixel Helper icon appears on the browser.
If the extension finds any pixels, the icon changes to a blue color. On the icon, a small badge signifies the total number of pixels found within the web page. The icon gives a detailed pixel report on errors, successes and warnings noticed when clicked.
In short, a Facebook Pixel Helper assists the user to validate troubleshoot pixels and give improvement suggestions on a Facebook page. Sometimes, the process may take a longer time, or the wrong data parameters sent.
To cut on such downfalls, use at least one pixel per event to avoid incompetent optimization.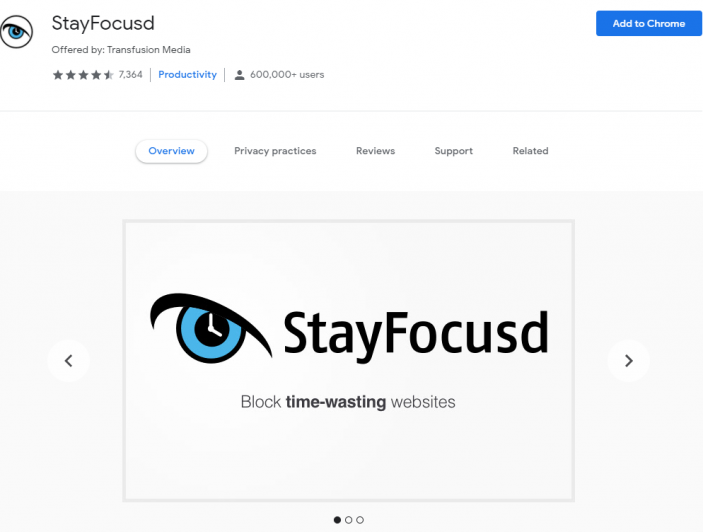 One of the best features of the StayFocusd extension is that you can get rid of distractions within a time limit.
For instance, you can set a 30 minutes distraction-free episode on Facebook or 10 minutes on Instagram.
That way you avoid adverts popping into your page or other disruptions that might slow your effectiveness within a limited time.
StayFocusd also has an interesting way of changing the time limits. If you want to increase or reduce the duration you have to complete some tasks.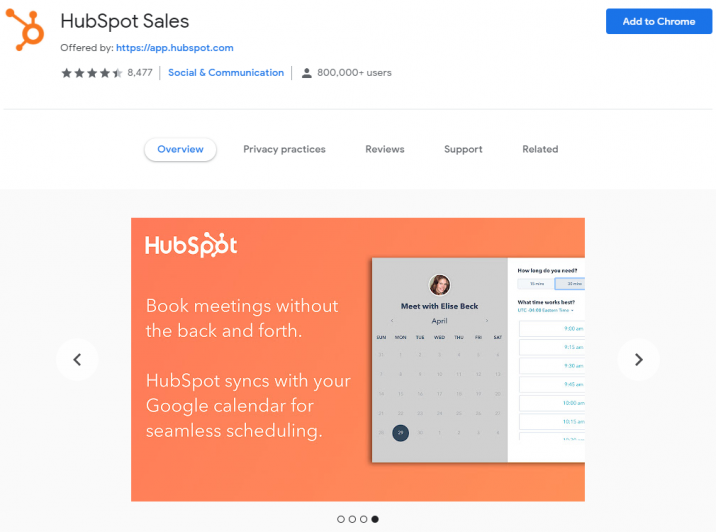 A HubSpot sales extension allows one to shift information from emails directly to the Customer Relationship Management (CRM) system.
Instead of wasting time transferring each mail at a time, the extension enhances the process while retaining valuable information for an organization.
HubSpot also offers tracking and sorting of mails. The main advantage of the Hubspot extension is that you can get a notification when your mail gets delivered, clicked, or opened. Also, the mail correspondence registers instantly into the CRM system.
Reply's Free LinkedIn Email Finder and Outreach helps you search for emails on Linkedin.
It is not an easy process to find and authenticate email addresses in LinkedIn. That's why you need to download the Chrome extension that helps in this area. A Reply Chrome extension makes it easier by examining and engaging the possible prospects on LinkedIn.
It also simplifies the process by collaborating with the LinkedIn sales navigator. After getting the right contacts from LinkedIn, you can use HubSpot to connect them to your CRM for later use.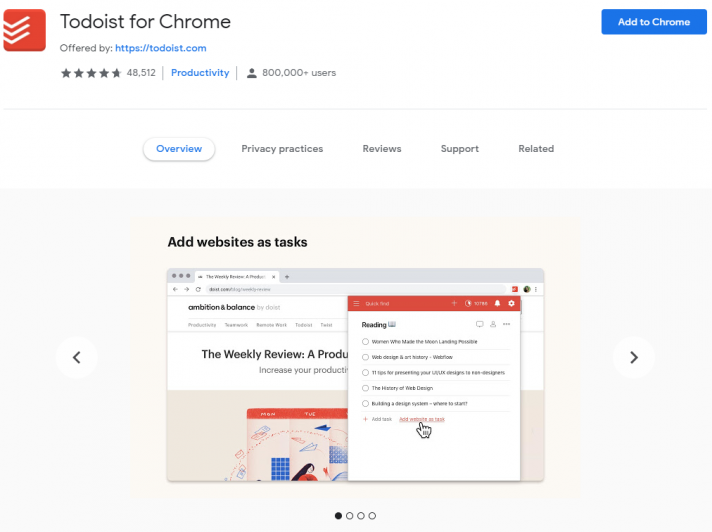 This is a program managing tool that helps one to come up with well-organized to-do lists on various platforms. The special attribute of this extension is that you can view your list and what your team members share. You can also make changes to your to-do list without opening a different app or tab.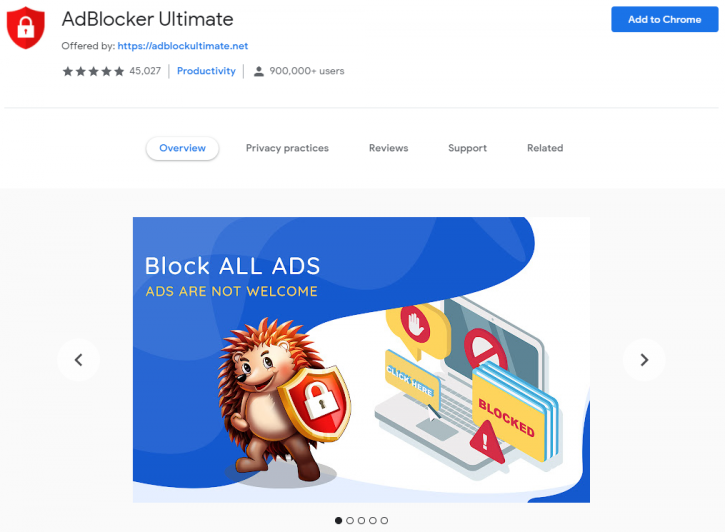 An AdBlocker Ultimate extension blocks unacceptable pop-ups, banners, or video adverts. Since it is complimentary open-source, it is not connected to any corporate funding that allows unsuitable adverts.
When using an AdBlocker extension, you have the option of choosing the adverts you want to view. For instance, you can also opt to allow or block specific niche adverts and websites too.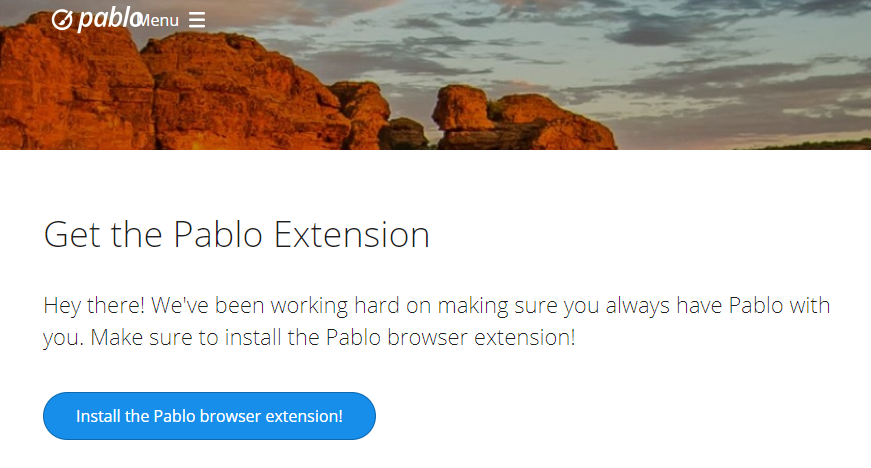 This is among the free best Google chrome extensions apps created to assist in cobbling up images meant for social media platforms. One of the significant attributes of a Pablo extension is the quick speed of modifying bits and pieces of texts to use in social media platforms.
Additionally, it also allows the user to get images from reliable online sources and then edit the effects or fonts to fit in a particular platform.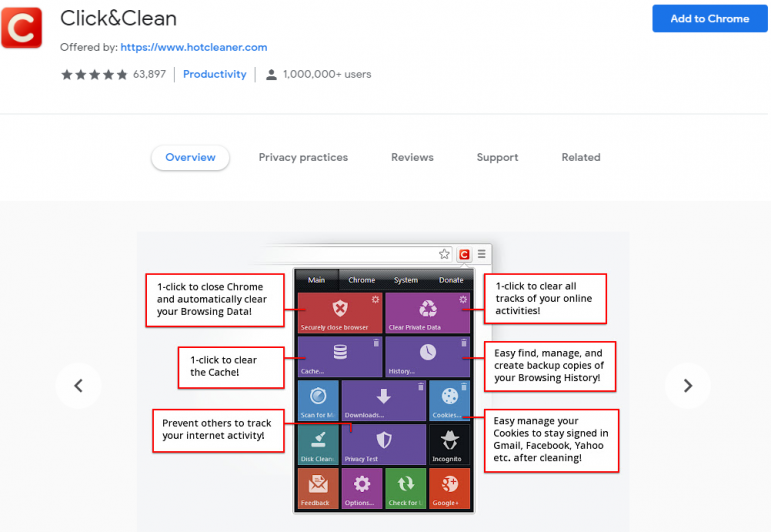 Click & Clean chrome extension makes it easier to clear cache, website cookies, URLs, and downloaded history. It is such a tiresome task to clean out your browser history especially if you search and download on a daily basis.
However, by only one touch on the browser, click & clean extension clears the downloaded histories. Additionally, the extension checks for computer viruses and clears idle applications in hard drives. As a result, your computer runs faster and more efficiently.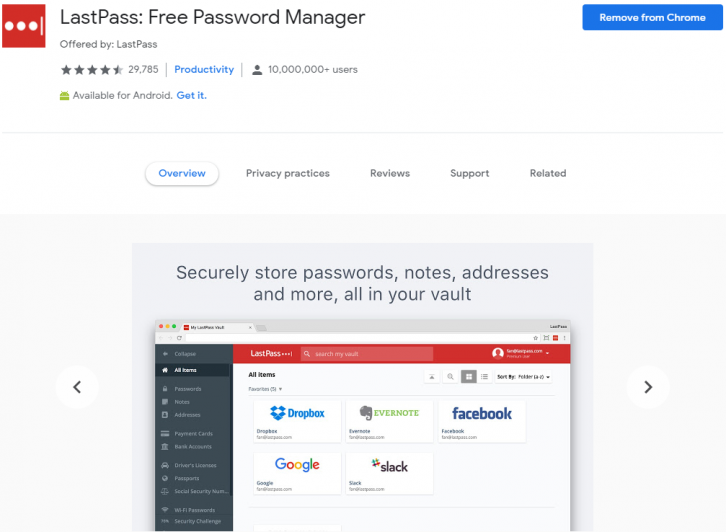 LastPass is an extension that stores encrypted passwords online.
For people who handle various accounts, a LastPass chrome extension makes it easier to log in without confusing passwords. The extension inserts passwords for all accounts registered under it. The user then uses a common LastPass password which enables them to log in to all the accounts.
Apart from securing your data, the extension saves time and headaches as you ponder on which password to use on a particular account.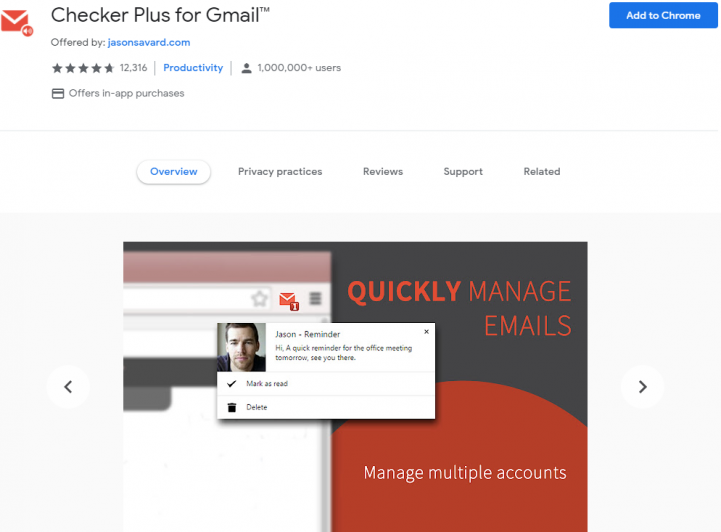 You can read, delete, or mark emails without opening your Gmail.
Among the coolest chrome extensions, Checker Plus for Gmail improves the efficiency of receiving Gmail messages. After installation, you can check your Gmail messages immediately when they pop in without leaving your in-progress page.
Also, without opening your Gmail tab, you can delete a message, mark it read, or propel it to the archives. The browser extension can also scrutinize several Gmail accounts and display desktop warnings even on a closed Chrome window.
In short, the extension enables the user to make more extensive Gmail actions within a shorter time.
This Chrome extension checks the security of the sites the user wants to use.
In normal instances, there are HTTPS website procedures that confirm the safety of all sites. However, even if you may notice a security notification on some websites, not all guarantees 100% security.
HTTPS Everywhere counts among the best Google Chrome extensions that allow one to use secure websites. The extension rewrites any request you send to websites using the Chrome browser. In the process, it scrutinizes logins and ensures that the user's personal information gets protected.
Also, it protects your computer from getting virus attacks while online.
J2TEAM Security is another security Chrome extension.
Not only does it protect the user from basic viruses, but it also allows them to customize their website block list. J2TEAM Security as well ensures that the Chrome browser in use has the HTTPS security mark.
Thus, it protects the user from viewing content from unsafe sites. In social media platforms like Facebook, the extension offers several privacy settings. For instance, it can block the seen tags after reading specific private messages. It can also conceal your active duration in Messenger.
Extension Manager helps you to manage Chrome extensions, all in one place.
As much as Google extensions improve browsing efficiency, they can disarray your web page if you add so many of them. For a clutter-free browser page, you need to download Chrome extensions that help you to organize your various extensions.
An Extensions Manager extension allows the user to conceal applications from the browser. As a result, the screen appears more organized for easier use and neat appeal.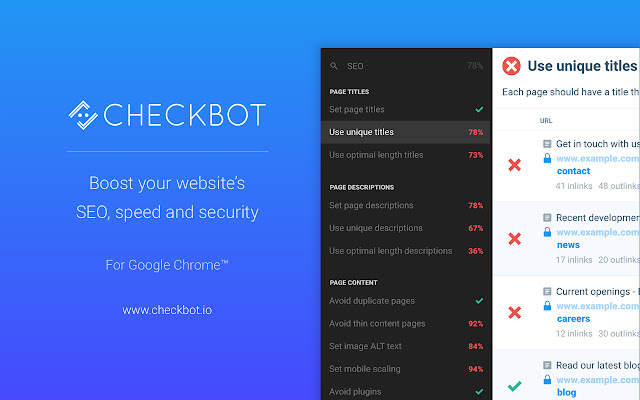 You can test your website's SEO, speed, or security using Checkbot.
Checkbot is an enhanced security extension. It merges with a technological SEO to investigate website safety in search engines. Most search engines rely on content and security quality before ranking a website.
Thus, this extension comes in handy to web developers or content writers who aspire to get their work in Google or other prominent browsers. Rated among the best Google Chrome extensions, Checkbot checks SEO optimization, page speed, and overall security at no extra charge.
It can go through close to 250 URLs in one instant. As a result, it enhances performance and protects the user from browsing unsafe content.
Hunter helps you find email addresses from anywhere on the web.
Finding contacts is not the easiest of tasks. Hunter extension makes the work easier by getting the right contact person on a website. It also enables one to find the job title, email address, and even the phone number.
As one of the best Google Chrome extensions, it saves hours and makes it easier for a marketer to communicate through the right channel. Every time someone logs in to a website and clicks Hunter's icon, an email listing gets directed to the browser.
The emails come along with the domain name of the website visited. The extension also reveals email sources and dates of discovery. The positive part of the hunter Chrome extension is that it does not limit the number of leads you can save.
However, it blocks the total number of contacts you can search from one website.
Final Thoughts
Whether it is about creating promotion content or solving search optimization challenges, Google Chrome has eased the process and enhanced productivity. All you need to do is download Chrome extensions that augment the efficacy and speed of various marketing tasks.
I hope this list demonstrates that you can do a lot with free Chrome extensions out there.
There are many more useful chrome extensions that come to my mind concerning digital marketing, but these are the ones that I found essential and useful.
Did we miss any awesome Google Chrome extensions? Let me know in the comments below