The best way to ensure SEO success is to apply effective content marketing practices and vice versa. Here are 7 embarrassing practices you should avoid at all costs.
Myth: SEO and content marketing are separated as if they were two very different things.
Truth: They work together, overlap, and fit in well – very much like peanut butter and jelly.
Before we begin, are you a firm believer that the only way to successful content marketing is to have SEO? I hope you are because based on my experiences, it certainly is.
Including keywords in your content helps it rank better in search engines, meaning that it has the ability to attract more traffic and be more effective in reaching your content marketing goals. So to speak, adding excellent content to your site will improve its authority, which will boost your overall SEO.
In short, the better your SEO is, the better your content will perform, beating millions of other competitors. This clearly shows how mutually important both content marketing and SEO are.
What Is Content Marketing, Anyway?
For starters, don't get content marketing confused with advertising. Advertising is a method of selling a specific product or service range. On the other hand, content marketing targets consumers with engaging and helpful content that encourages them to take action.
Content marketing isn't just implementing a random tactic, it's a strategy. It is with a great strategy that drives the content behind successful content marketing.
You can't just create any content however you like these days. It has to be high quality, valuable, and relevant to what the users want. To be heard, create content that people are interested in.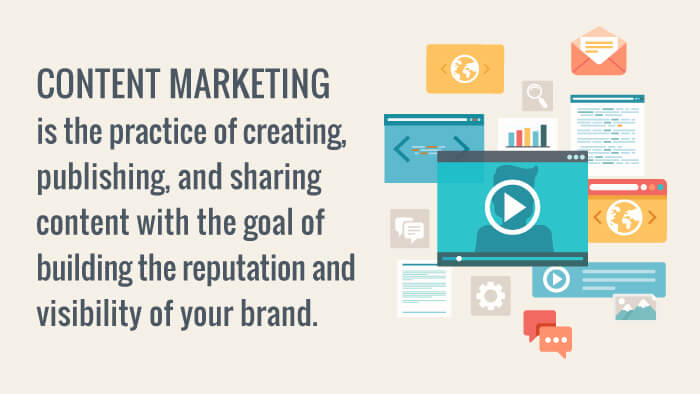 Ultimately, it is the practice of creating relevant and engaging content (articles, blog posts, infographics, videos, etc.) by using effective calls-to-action in hopes that it can go viral. When successfully implemented, it helps websites increase conversions and profits.
The main goal behind content marketing is to:
Increase brand awareness and visibility
Promote brand loyalty
Increase time spent on site
Improve sales and conversion rates
To put things in perspective, knowing the basics of SEO helps you draw users to your site while content marketing helps keep them there and helps convert them.
7 Embarrassing Content Marketing Practices That Kills Your SEO
Whether you've experienced it or not, there are many mistakes that you can commit along the way and it can be detrimental to your website performance, if not taken care of.
Right now, let's take a look at seven practices that are an embarrassment for SEO you should certainly avoid doing.
1. Ignoring Your Target Audience
Content marketing agencies and content producers are full of ideas, but even with all the market research and customer insight in the world, there can still be moments when the target is hopelessly missed.
Know this: Content marketing should explicitly be about promoting the right content to the right audience at the right time in order to achieve your marketing goals. For any piece of content to be successful, it has to be personalized and speak to a specific person (target audience), with a specific need at a specific point.
To create targeted content, that means you'll need to have your buyer personas in mind ALL THE TIME.
These need to be carefully and strategically mapped out at every stage of the journey (Awareness, Interest, Consideration, Conversion). Doing so is often the most important step towards ensuring that the content you create will resonate with your audience.
Let's demonstrate this by using an example of a fictional medical company, which sells supplements. For the sake of this post, we will keep the buyer persona – who we will call Diana.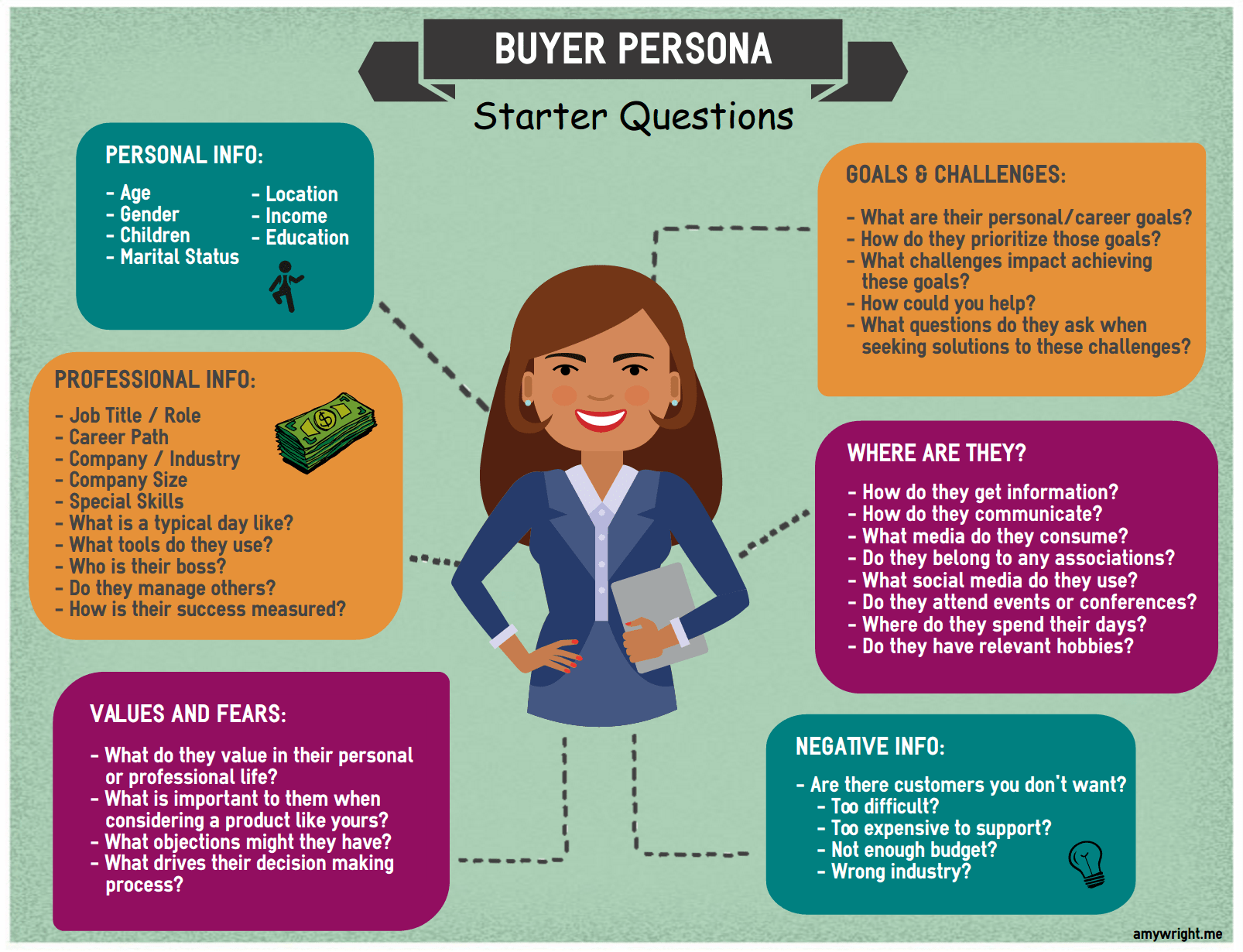 By getting down to details, you'll know the exact solution you can provide to her as she is the right target market in your niche. That is why you should revisit and adjust this information regularly as you learn more about your market, or as your customer's needs change.
If your company is already in motion, it's best to analyze and validate who you're currently targeting, to ensure you're on the right path.
2. Doing Black Hat SEO
It's the year 2020. I certainly hope none of you are still practicing this.
Black Hat SEO is known as "illegal", unethical methods and hacks that trick search engines into ranking undeserving websites higher than supposed. Many years back, massive efforts were done by Google to stop these acts.
Today, nearly all-black hat techniques do not work. What's more, doing these methods will lead to serious consequences such as harming your search ranking and ultimately getting your website banned.
If you are still committing to these methods, you should abandon them immediately and work on building unique content marketing plans to boost your SEO.
These are the most common tactics that fall under the umbrella of black hat SEO in case you're not aware of them:
i) Keyword stuffing
This is the act of using a keyword excessively in your content to get search engines to rank the page. A page may be using keyword stuffing if its keyword density percentage is high.
Instead of keyword stuffing, replace them with related keywords without worrying about getting penalized.
What makes BiQ's Keyword Intelligence stand out from the rest of the keyword research tools on the market is the keyword analyzer feature. It helps you see why someone might be searching for the keyword in the search engine. With this data, you will be able to plan your content in such a way that meets your users' needs.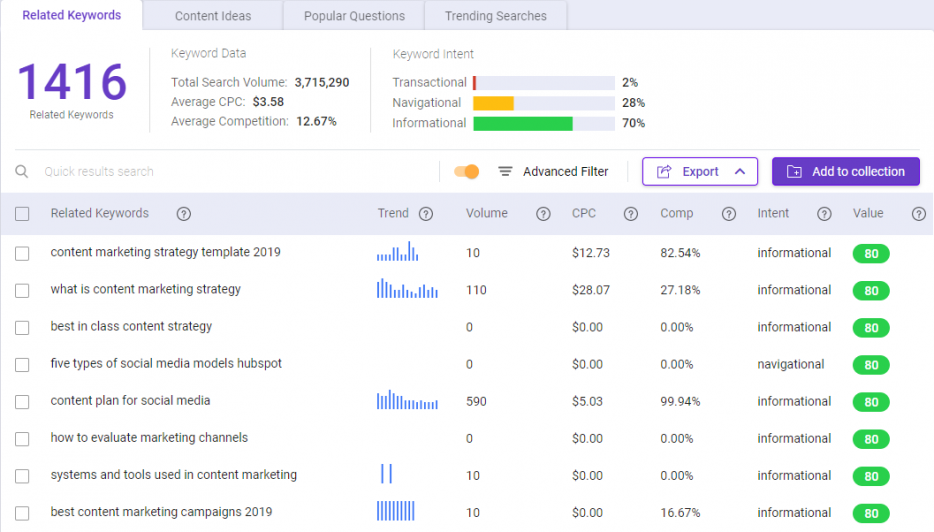 If you are unsure which keyword to use, you can sort the keywords based on their value. The higher valued keyword means it can potentially bring more traffic to your website at a lower competition.
Head over BiQ Keyword Intelligence and give it a try!

*** On a side note, if you wish to check the important metrics (related keywords, search volume, CPC, and Competition right from your browser, head over to LiveKeyword! It's a free browser extension guaranteed to save your time and make keyword research a breeze for you.
ii) Cloaking
Cloaking is the practice of delivering different content to search engines as opposed to humans. This is unethical to search engine best practices which essentially call for websites to be designed for humans as if search engines did not exist.
This black hat tactic is frowned upon by the search engines and carries a heavy penalty for the guilty website. In fact, one of Google's Webmaster Guidelines is "Don't deceive your users or present different content to search engines than you display to users".
iii) Comment Spams
Most channels across the web these days leave content open to comments from the general public. While adding links in comments isn't exactly a negative practice, creating comments with the intention of getting traffic is something that should be avoided.
Do you know that Google will rank you lower in its results if it senses you have bad links on your site? Besides, it gives off a bad impression to users as they notice you are overlooking content moderation and maintenance of your website by allowing these spam comments.
iv) Link Farms
Rather than pursuing organic links, link farms are a group of sites that work with the sole purpose of increasing the popularity of another website through hyperlinks. Such links, mostly low-quality ones, derived from an irrelevant source will have a negative effect on SEO.
Yes, linking does make for good SEO practices, but if they don't provide users with useful information, then they're nothing but deceiving. Thus, always make the effort to monitor your links every now and then.
v) Clickbait
Clickbait is the act to encourage people to visit the website by using sensational titles or misleading headlines. Most of the time, it says one thing in the headline and another thing on the site.
Over time, this immoral tactic will decrease your CTR which will affect the ranking and traffic of your site immensely. As content marketers, we produce informative pieces that help us get to build an audience – a set of true fans and followers.
Remember, you are using content marketing to build trust, not to break it. These are only a few mentioned, there are lots of other black hat SEO tactics out there. But it's safe to say, don't ever succumb to these tactics.
3. Being Overly Promotional in Content Marketing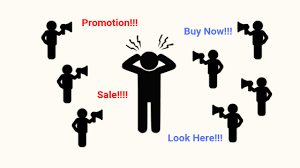 Did you find yourselves in these situations before?
"Let's squeeze in another product mention here, and another there", "Let's add five more links to the homepage", or "Let's remind our readers how great our company is for the 142748th time". Then, we are ready to publish the article!
When done repeatedly, this can come across as too "salesy". Your visitors will tune out if they find that your content is more like an advertisement disguised as useful information. Remember: Hard selling isn't always the way to go.
Most of the time, promotional content works best for people who are almost ready to buy. Clearly not when they are new to your product/service. At least that's what I've learned throughout my journey as a digital marketer.
I also found out that if I wanted to drive traffic, increase thought leadership and strengthen my opt-ins base (with the end goal of selling), I need to complement my promotional material with a mix of the industry-facing news articles and posts as well as some relevant evergreen pieces.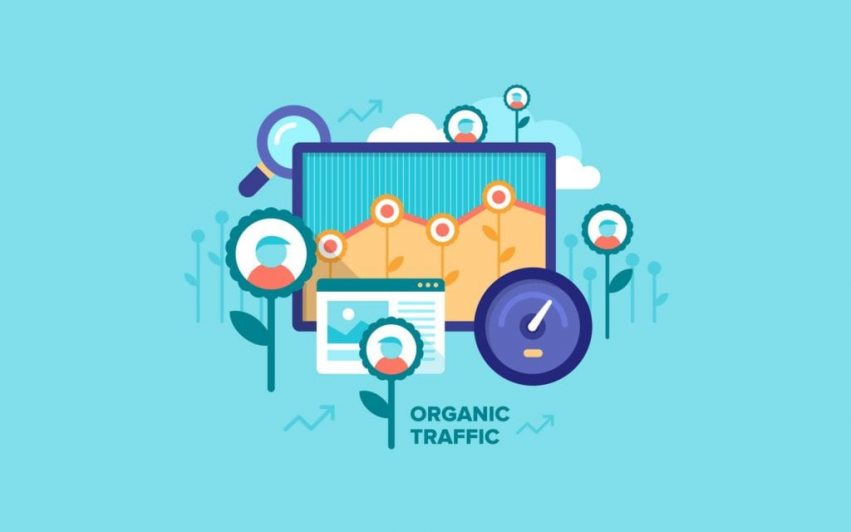 A few months down the road, I saw a significant increase in organic traffic and non-branded keyword rankings. There was also a notable improvement in every single engagement including the time spent on site, number of pages visited and a decreased bounce rate which speaks directly to content relevancy and engagement.
So, if you're thinking about implementing content marketing strategies for your site, make sure you have a balanced mix of promotional content and evergreen content. Don't sell before establishing a genuine relationship!
4. Too Focused on ME
When I first started out as a content writer, I remember my mentor saying this to me, "Your articles aren't about me as a writer, but for the audience". I understand that it's my responsibility to do everything I can to build and maintain my connection to them.
Simply put, if you don't deliver valuable information, you will be ignored. All those channels you have today to talk to customers – email, social media, podcasts, webinars would be a waste if we only talked about ourselves and didn't try to build a relationship with our audiences.
It's hard enough to capture customer's attention in the age of content overload. If you're lucky you may catch their attention for 10 seconds, in a world where attention spans are as short as 5 seconds.
When crafting a compelling message, talk about what customers care about. Be in their shoes and answer the question "What's in it for me?" and make them into the heroes that they really are.
Don't put your audience off by making your message all about "me" but focus on what you want your readers to take away from your article.
5. Publishing Abnormally Short or Long Content
Too long and you will stutter, too short and you will suffer.
This is a phrase that I hang on to when it comes to hitting the ideal length of content.
I'm pretty sure there is a high possibility that all of us have gone through the phase of "What should an ideal blog post length be?" or "How much will my readers actually read?". I admit that I was once fumbling in that stage too.
Well, after experimenting with over 100 blog posts in 2 years, I've come to the conclusion that there is no right or wrong answer. It entirely depends upon the niche you're writing in.
If you are in a niche (digital marketing) where your competitors are publishing in-depth content and are ranking well, then it makes sense for you to follow suit too.
In my opinion?
Say your content should be long enough to get your message across, but not extremely long that it takes forever to finish. (I normally stick to about 2,500 words)
Before you go ahead and add another 5,000 words to your article, take a moment to understand why your content should not be abnormally short either, say 300 words?
Again, depending on your niche, short-form content may actually work as everything has its place. So go ahead and study your market carefully before making a decision.
One more thing.
Poor content is still bad content, whether that's 300 or 3,000 words. It's all about the value and quality of content. Your goal should always be supplying the best, most useful yet optimized versions of the content for your target audience.
Use BiQ Content Intelligence to edit, draft and optimize your content for perfection.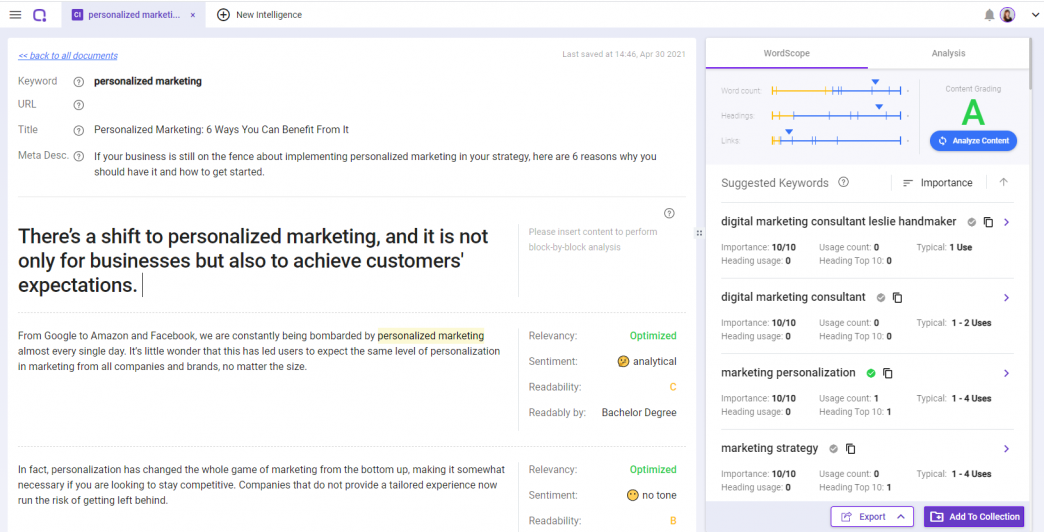 You will be able to see BiQ's Content Intelligence real-time text editor. At the same time, you'll get your "content grade", and keywords count that tells how relevant your article is. You'll also quickly see if you've included enough keyword density. All these to rank your website high!

6. Setting Your Content Marketing Performance Aside
The goal for us content marketers is not to just be good at telling stories but to use content to drive business results. At today's pace, it is not wise to start any project without ways to quantify data.
As the saying goes, "If you can't measure it, you can't manage it". Without the ability to measure, you're flying blind and can't quantify the success or failure of your content marketing efforts.
Well, thanks to the technological advances in marketing analytics, we can now measure and analyze just about everything in marketing. For that, I've been an advocate of Google Analytics (GA). It is the world's leading online analytics solution with detailed information about your site's performance, visitors, and behaviors.
There are 2 main aspects I'd look into when tracking and measuring my content performance namely: Behavior Reports and Audience Reports.

Behavior Reports – This report is one of the first things I'd look at every time I'm in GA. They provide detailed information on the actions that users take on your site including:
i) Average time on your site and individual pages
ii) Total pageviews and unique pageviews for each page
iii) Bounce Rate
iv) Exit Rate
Knowing these behavior reports can help you optimize your content marketing strategy by monitoring how users engage with your content.

Audience Reports – Provides a massive amount of information about your users. Some data that can be found there include Demographics, Language & Location, Interests, New vs Returning Visitors, etc.
With these data in hand, you'll be able to access what your audience considers quality content so that you can create a more successful marketing campaign moving forward.
By setting up your Google Analytics for success, you'll be able to make out what works for you and your audience. a Win-win situation right there!
7. Making Up Facts and Data
How much of the Internet is fake? More than you can imagine.
As a writer, I believe the best kind of content is a gift. A gift of valuable information, a gift of transparency, and a gift of authenticity.
In today's industry, effective content creation is no longer about quantity, but instead building personal interactions and authenticating the experience for them.
With that being said, never ever make up facts and data to support your posts. Instead, include pertinent statistics, links to external articles, cite authoritative sources, and add relevant case studies that support your point.
Before quoting any statistics, paragraphs, or sources, make sure you've done a thorough fact check and be able to prove their credibility. Your job as a content marketer is to give every reason for them to take you seriously.
Once you've lost that touch, be prepared to lose the game in content marketing and pay for the consequences of losing traffic and ranks.
Audiences are tired of fake. Let's get real.
Conclusion
When it comes to content marketing, it is no longer a nice-to-have. Instead, it is a must-have.
Take it this way, investing in content marketing is like hiring salespeople that work 24/7 to help your customers when they are looking for you.
Hence, without well-optimized, high-quality content that relates to the user's intent, any website will have a hard time achieving balanced content marketing and SEO that gives high ranks and organic traffic.
Level up your content marketing best practices 2020 by avoiding these costly yet embarrassing mistakes mentioned above.
Have you encountered any of the content marketing practices above or are there any other content marketing tips you'd like to share? Feel free to exchange ideas in the comment section below, I'm all ears!