Viral marketing is intentional. It is a business strategy that uses existing social networks to promote a product.or service to get a viral effect. Here are 3 successful case studies and characteristics of viral marketing you must understand before creating your own.
Viral content stands out as the main focal point of online marketing. Each passing day, there always seems to be a new video clip or content spreading rapidly on different platforms.
Think of content like "Charlie bit my finger", "pineapple-pen" or the more recent viral egg fried rice review by Uncle Roger.
And as marketers, we question ourselves: How did that end up going viral? Or is it simply by luck that the content became an instant hit? But most importantly, can we create and re-create it?
A viral marketing strategy is a fresh and creative promotion tactic where the audience participates in spreading content predominately through social media. Other popular avenues include word of mouth, text messages, emails, ebooks, flash games, and others.
The process starts when sharing transcend out of the target audience to the general public. Honestly, it is not always easy to push your video or blog posts to such levels.
Nonetheless, the secret behind the success lies in creating quality content, understanding your audience, collaborating with social media influencers, and keeping it easy to digest, amongst others.
Also, note that it must spark emotions among the audience, as we get more captivated and more likely to share if we find it funny, empathetic, or containing unique information.
In the process, your audience may learn more about the brand leading to more site visits or increased conversions. Just like this "dumb ways to die" viral video that turns out to be a message by the Australian public service announcement about train safety.
But before you try your hand at creating a viral marketing campaign, understand that there are 2 primary types of viral marketing strategies:
Organic (or in-the-wild) viral campaigns grow with little or no input from the marketer. Sometimes, a message is accidentally spread in a viral nature without any intention from the marketer. Usually, this happens with negative messages about a brand, but it can also be a happy coincidence for a brand if the message is positive.
Amplified (or controlled) campaigns have been strategically planned, have defined goals for the brand being marketed, and usually have a distinct method of passing on the message (that can be tracked and quantified by the marketer).
As marketers, what we are aiming for is, of course, the second form of viral success. Now to achieve that, let's explore some of the world's most popular viral marketing examples that intentionally augmented a company's performance to greater lengths.
Viral Marketing Success Stories
1. IHOP (International House of Pancakes)
For decades IHOP had a comfortable position in the markets, especially in its section of pancakes. But there was some stiff competition and the brand came up with a well-thought viral marketing story that further solidified its stronghold.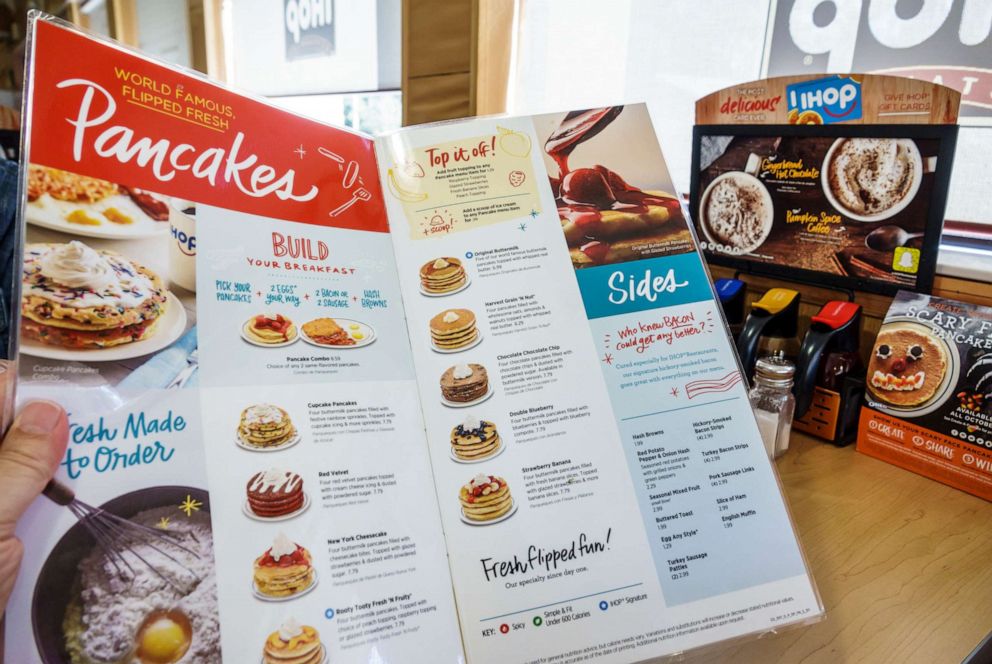 On June 4th, 2018, they created a teaser tweet video about a name change to IHOB. This left the customers puzzled and resulted in a hot debate on social media. Some of the followers praised them for the bold move, while others criticized the change.
Days later, IHOP caused another online sensation when they revealed that the name change was a short term strategy.
Either way, the internet had already gone fanatical with the issue which further ended amplifying the virality. Additionally, other restaurants and fast food social media accounts took turns in trolling IHOB. Nonetheless, IHOB got the tongues wagging and it worked perfectly for them.
Consequently, the primary idea behind a viral marketing strategy is simple and that is to earn media attention. The sheer talk, no matter positive or negative, can create a lasting impact either by enhancing brand credibility or raking profits for an organization.
Key Takeaway: Find out what makes your audiences talk, or better yet create two sides where customers can take just like the viral "what color is the dress?" and you will create a hot topic.
2. Dollar Shave Club
Shaving remains one of the intimate topics that most brands fail to talk about. In 2012, Dollar Shave Club took the bull with its horns and broke all the rules about this personal grooming activity.
The company took the audience through a humorous journey to their razor production warehouse sharing the annoying drawbacks people face when shaving their faces.
Within a short stint, the little-known video became a legendary hit and caught nationwide attention. Currently, the clip boost of more than 20 million views and an immeasurable growth on the brand.
According to an analysis in 2015, Dollar Shave Club subscriptions rose up to 1.1 million by the end of the year. Additionally, the brand acquired $1 billion from Unilever.
For the viral marketing strategy to penetrate into the market with such magnitude, you need to put some factors into consideration.
For instance, you can walk into the market and offer a real solution to an actual problem. But most importantly, shout about it — let the people know what their problems are and how you can provide a solution.
And the viral factor here is to do it with style and spice it up with some humor. Don't be afraid to stand out and make bold statements, or you will end up with other conventional shaving ads.
Key takeaway: Introduce humor into your topic, or something that sparks an emotion of agreement. By positively engaging the audience, you easily manage to grab their attention and inspire them to share.
3. Dumb Ways to Die
Of course, how can we not look at this classic viral video. Most marketers struggle to promote boring or less exciting products that you never imagine would go viral.
That's the challenge the team at Metro Trains Company in Melbourne Australia faced. Their main task was to create a safety message for the commuters to minimize accidents. How boring can that get?
Honestly, this is not the most exciting topic, but the marketers were certainly challenged and inspired to come up with an exceptional idea that became globally famous.
In a normal occurrence, a brand may print posters, pay for social media ads, or engage a local celebrity to introduce an idea into the market.
Metro Trains went beyond the norm and chose a satirical and fun-filled approach by using charming animated characters called the blob people.
In the clip, the animations displayed various causes of death, with the last talking about getting hit by a train. The main purpose of the viral marketing strategy was to engage the audience and motivate them to adhere to the safety message.
With a catchy tune, the video went viral and within 24 hours, the song, "Dumb ways to die" got released on the radio, YouTube and made to the top best iTunes chart. Surprisingly, the song began to get free play in local radio stations which was an unpaid form of advertising.
Yet, it was on YouTube that the clip's success went through the ceiling.
Note that all these successes happened on a minimal budget. Actually, the company went silent on pushing the video to the audience. Instead, they left it for them to find and share it at their own will. Also, they knew very well that the achievement depended on most of the campaign's early adopters.
First, they started by making GIFs from the video and sharing them on Tumblr. From there, it rose to YouTube and Reddit and eventually to the mainstream media. In about three months, the video managed to get more than $50 million. Additionally, it got featured in over 700 news stories.
Key takeaway: Build a strong element of surprise and unexpectedness. When users saw this catchy tune ended up being a safety message, how can they not send this video to a friend. You might be amazed, but surprised consumers can create one of the largest networks of sharing.
At the same time, when you are creating your viral marketing ideas, there are also other characteristics you simply cannot ignore.
3 Common Viral Marketing Characteristics
1. Well-timed
For viral marketing to thrive, timing is important and this will depend on the current trends, political environment, emotions, weather, etc.
When you relate your promotional material to the happenings around, it raises more relevancy to the topic. For instance, if you want to introduce a new sunscreen lotion, wait for summer to make an impactful presence.
To understand about the happening trends, you can use Google Trends to analyze what are the trending searches recently.
Similarly, you can also refer to our BiQ's Keyword Intelligence for your target keyword's monthly trends. Use this information to determine when you should start your viral marketing campaign.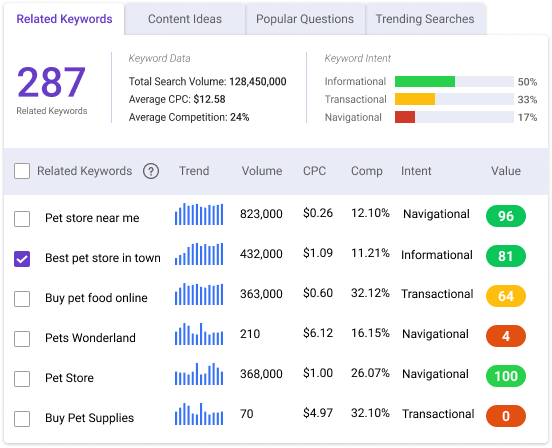 2. Unique and Unforgettable
The first tip to viral content is to make sure that it is shareworthy.
Concentrate on out-of-the-box thinking and making it stand out if you want your audience to share a positive word of mouth. Get out of the box and develop exceptional ideas that would easily go viral.
If need be, you can also hire creative content developers to put unique ideas across. Remember that even the most boring product can go viral. What matters is how you make it shine above others.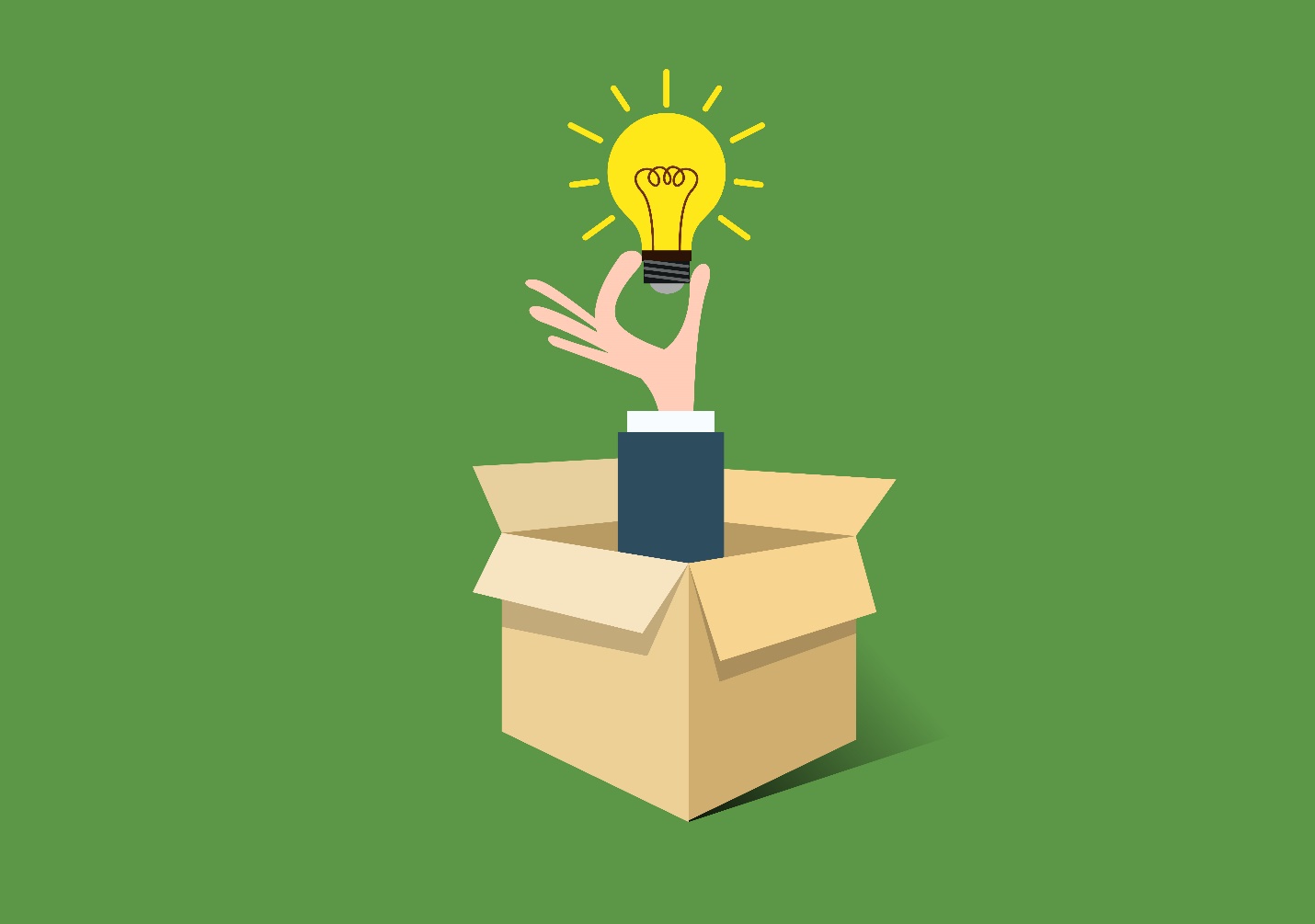 3. Remain relevant
This may stand contrast to what we were all taught but: don't concentrate only on your target audience.
When it comes to building viral content, you need to create content that entertains anyone who comes across it. Just like the Dollar Shave Club video, it is not just for men, anyone can enjoy it.
Remember that your audiences are not necessarily only those who meets a specific need. When you come up with all-around content it becomes easier to draw attention from different avenues.
Also, come up with bold topics that easily raise eyebrows and have a higher potentiality of becoming viral.
Viral information behaves like contagious bacteria. When it gets into contact with a host, it easily spreads to the people around.
Thus, make your content the most communicable around by introducing sharing options. With an abundance of sharing tools around, it helps in creating curiosity around your content while enticing more people to share.
How to Start Your Viral Marketing?
1. Discover your Persistent Purpose
Having a purpose in mind will make it easier to decide what to introduce in the market and within a certain time limit.
So ask yourself, why are you creating your campaign and what do you want to achieve? That's the main principle before you compile vital information needed in a promotion.
In most cases, brands use viral marketing strategy to introduce a new product or service. Some might be aiming to increase their online presence or boost sales.
Whatever the purpose, ensure that you maintain diligence from the beginning to the end and stay true to your purpose and goals.
2. Connect with your Audience
Your audience remains the main determinant factor on the approach to use in your promotional campaigns.
So, start by identifying the specific needs for each section of the market. Keep in mind that memorable and nostalgic things will more easily connect with the target audience.
So leverage a nostalgic melody or memory. Better yet, create one and associate it with your brand.
Do not concentrate on the common strategies used by other organizations around. Instead, develop a unique concept only associated with your brand to stand out amongst others.
By human nature, people relate more to a brand that connects with them emotionally. If it is good enough, your audience would quicken the process to virality.
3. Become a Social Media Metrics Expert
As a social media expert, you need to identify the main aspects surrounding not only one but several social media platforms.
It takes patience to become a pro in any field. As an expert, you need to take note of your engagement with the market, page impressions, referrals, keyword SEO traffic, clicks, demographics, and conversions.
Besides, consider the response rate for your campaign. When you manage to combine all these features, it is easier to gauge your entire social media performance.
4. Make Sure your Content is Ready for Sharing
Start by doing comprehensive research to understand what the market really needs. From there you can come up with a storyline that gives solutions and satisfies your audience. Do not forget to confirm your audience's opinions.
Bear in mind that they are the main reason behind the success of your business. Therefore, take time to relate with them and find out their main expectations from you. That way, you may manage to come up with useful content that gives long-term benefits.
Most importantly, exploit the trending topic happening at a particular time of the year. For instance, if you sell sports apparel, the ideal moment to launch a promotion is probably during a major sporting game event like the Olympics or Super Bowl.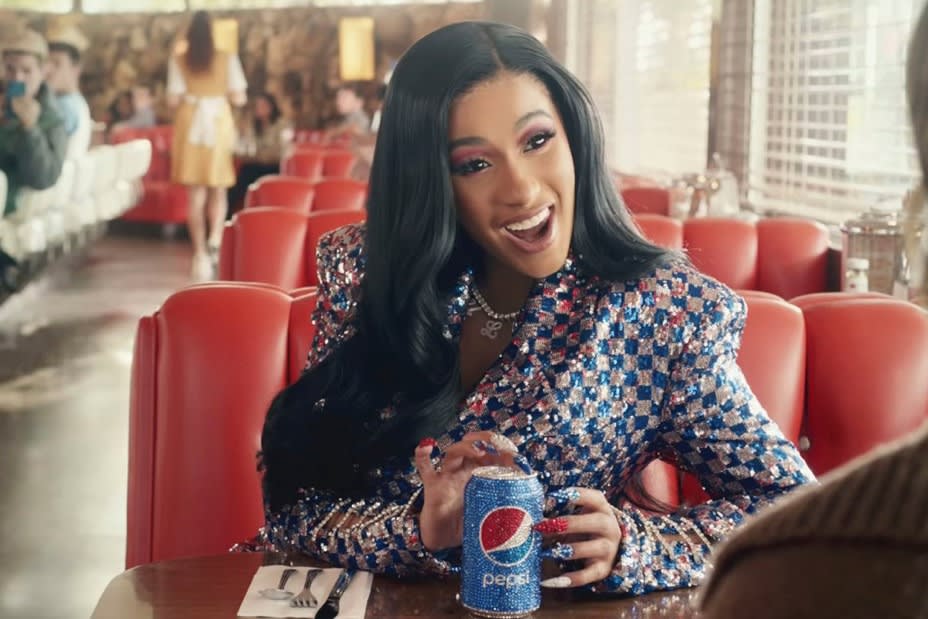 Before you finalize your campaign structuring ensure to use captivating captions that elicit sharing. Also, maximize the available online sharing tools for a wider reach.
5. Include Keywords and Hashtags
Keywords are the guidelines for your SEO success journey. The process starts by getting your target keywords.
Using BiQ's Keyword Intelligence, you can find the right target keyword you can use to optimize discovery. Research prospective keywords and make your decision based on keyword competition, trends, volume, and related keywords.
Hashtags inspire social media users to investigate high trending topics. So make sure to always include hashtags that readily relates to your target audience that highlights the most important information.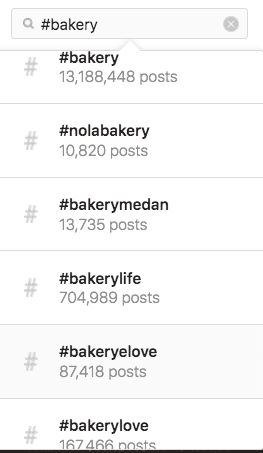 6. Humanize your Story
The process revolves around making your content friendlier to other people. Relate with your audience on an emotional level by developing a storyline that expands on the normal challenges we face.
Take time to listen to your audience's fears and worries. Any human being would feel at home if a brand gives them an ear either to vent or for advice.
In any case, all your messaging and content should have a voice. Don't sound like a robot and it's okay to even show some sass as long as it doesn't come from a place of truth. Just take Wendy's or Hell's Kitchen for example.
Lastly, ensure that you keep the promises made. For instance, if you state that your teeth whitener performs magic, ensure that you deliver nothing less from that.
7. Involve Community Participation
There is a famous quote that says "a problem shared is halfway solved". In a business scenario, this involves encouraging your audience to speak out and comment about your brand.
Sometimes, a negative remark about your business ideas or products may go an extra mile in saving your image. Furthermore, it helps you to work on your weaknesses for a more contented market.
So always make sure you are clear of how your brand and product image is perceive and cater it to the direction you and your customers want.
8. Introduce A/B Testing
This is one effective viral marketing strategy that guides a marketer to determine if the strategies in place serve the right purpose. A/B testing compares two or several versions of an idea that a marketer wishes to test.
Moreover, it concentrates on measuring audience engagement levels. For that reason, you can become wiser in understanding what the market really needs and their appetite.
Besides, with this, you don't have to blow out all your viral marketing ideas in one go. Experiment and know what works.
9. Insert your Brand
Making your content go viral has an abundance of benefits. For instance, it does not cost much to craft appealing content to the audience as a good quality one would always open doors. When content goes viral, it helps to spread your brand message quickly and effectively.
The thing here is, make sure it is associated with your brand. You are not looking to just create a viral message, you are looking to get exposure for your business or product. So make it obvious.
Soon, your organization would be on everyone's lips which may result in more loyalty, increased conversions, and better SEO ranking.
The Takeaway
Online presence thrives on networking and socializing. With an abundance of social media platforms, viral marketing becomes one of the most preferred marketing strategies.
Additionally, it is cost-effective, efficient, has a higher credibility rate, and portrays an opportunity for permanent promotional amendments.