What is a unique selling proposition (USP) and why do businesses need it? Here's what you need to know to stand out from your competition and how to discover your business's unique selling point.
If you are looking to build a successful business in the long run, you must have the answer to your business's unique selling proposition.
This is what sets you apart from your competition, and it is one of the major aspects that make your business unique and encourages customers to come to you for your products and services.
This applies to all businesses no matter if you already have a company or you are planning to start building a business, at some point, you'll need to have a unique selling proposition.
Your unique selling proposition will not only help you get more customers but will also greatly influence your profit margins. But first, let's be clear on what a unique selling proposition (USP) means exactly?
What is a Unique Selling Proposition (USP)?
A unique selling proposition, or commonly abbreviated as USP, is a factor of consideration that should tell your buyer why your product or service is different and better than that of your competition.
Having a unique selling proposition makes your company exceptional and separates it from the cluster, which should persuade your customers that you are the better choice.
Basically, your unique selling proposition represents what your business stands for.
It communicates how you plan to address your customer's deepest needs, their complaints against other competitors by providing them with a sufficient solution that will satisfy their needs.
Why you can't do without a USP?
When you are known for everything, you stand for nothing.
Unique selling propositions are not only important, but they are simply essential because they are what drive businesses.
Unless you are able to specialize in a solution for your customer, you risk being forgotten in the crowd and losing your business.
However, this doesn't mean you should just wait and plan this. USP is often discovered rather than created, as it is an interaction of what your business strengths are in sync with what the customer needs.
The Toilet Paper Entrepreneur, a book by Mike Michalowicz, will tell you the intricate nature of the business, which will definitely change your attitude towards business.
It discusses several controversial topics such as how a business plan is a total waste of time and how you can start a business with no money.
The book explains what you really need to do to start and grow your business even if you don't have any money.
You should concentrate on your daily metrics, for instance, exploit your super strengths, and master the art of tacking, which is a fool-proof strategy for goal manifestation.
During the process, you will discover your USP. But for head starts, let's take a look at some of the greatest companies today and what are their competitive unique selling propositions.
Unique Selling Propositions (USP) Examples
With fast pace technology and the connecting internet, there are many companies today and what separates them from their competition is often their unique selling propositions.
All these companies have this implemented in their marketing strategy and often this is the reason why certain companies are more memorable than others. Like why you've heard of Coca-Cola more times than you've heard of Pepsi.
1. Glovo
Glovo is a global market platform with a reach of over 100 cities in a total of 22 countries worldwide. To achieve this, they have in place a quick delivery program that ensures every customer got their goods delivered within 30 minutes of making an order.
The startup signed up a sufficient number of Glovers, the people who delivered orders. Glovo also spent on advertising the company's brand, which greatly helped raise their potential customer's awareness.
With this, they earned their customer's trust as opposed to their competitors when it comes to quick delivery.
2. Nike
Nike, too, had to have a unique selling proposition for them to have the edge over their competitors.
Nike put themselves apart from their competitors by focusing their energy on athletes. They ensured that they provided not only the best shoes but also signed sponsorships with athletes.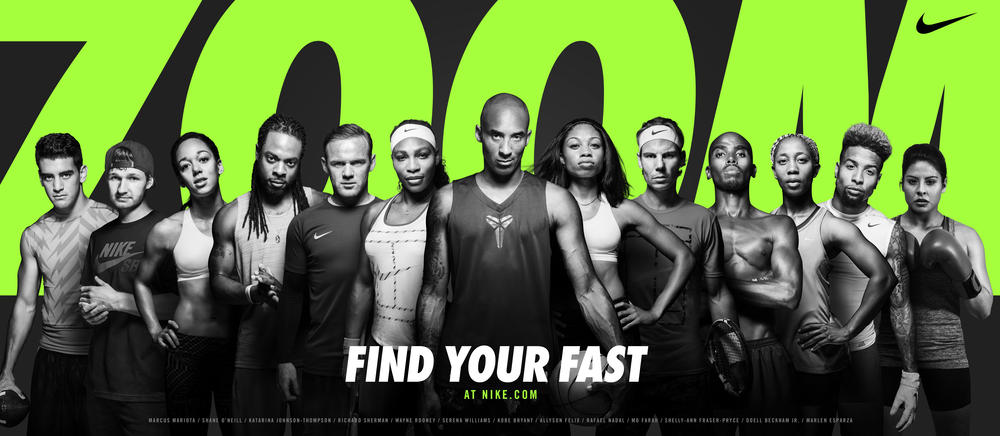 Taking this step gave them an edge over their competitors, which allowed them to create and grow their brand by diversifying their products to not only athletes but also other demographics.
Their marketing also reflects this by heavily investing in celebrity endorsements to lay their foundation as a sportswear brand.
3. Coca-cola
Coca-cola's 'live the coke side of life' evokes memories and experiences with the brand, which has led to some intimacy with the product among users. The brand invites people to create a positive reality by thinking of coke as happiness in the bottle.
The unique selling proposition is the main reason why Coca-cola has been around for a long time now since 1886. It uses universal storytelling and everyday moments to connect with its customers globally. Coca-cola doesn't sell beverages; it sells happiness in a bottle.
4. Starbucks
Starbucks doesn't claim to offer the cheapest coffee. However, it does claim to offer the richest upscale coffee experience, and by doing this alone, it has managed to carve out a huge chunk of the coffee-loving people.
Starbucks' greatest unique selling proposition lies within their TV and newspaper ads' heading; "our barista promise: Love your beverage or let us know. We'll always make it right." Stating this puts the competition in a fix where they can't really talk about the same.
Doing this gives Starbucks the edge it needs.
5. Zappos
Zappos' unique selling proposition revolves around their call center. They do this by ensuring that they hire the right employees and provide the right training so that their employees create a great emotional impact on their customers.
This is why they are known as the most convenient, customer-friendly online store for buying shoes.
Tony Hsieh, the CEO of Zappos, who retired from the company in August of 2020, put so much emphasis on finding the right employees and the right environment for such employees. This is why in 2004, he moved the company's headquarters from San Francisco to Las Vegas.
All this was done so that his employees could provide extraordinary services to the company's customers.
6. Basecamp
Basecamp, made by a company known as "37 signals," is a program that is dedicated to perfecting and selling their product to entrepreneurs, freelancers, and small businesses.
Although they can attract bigger companies, they've stuck with their customers who may need more intimate software at a lower cost.
This USP has set them apart from the rest of the companies that offer the same services allowing them to curve a niche off the market.
7. Apple
Apple's selling point is straight forward where they offer a simple and user-friendly interface with a sleek, appealing design and a vibrant display. This is what sets Apple apart from its competitors.
Through this unique selling proposition, they incorporated their 1997 apple computers advertisement design: think different.
Apple products are so different and so unique from other companies that they have established a huge customer following based on this idea.
Apple customers do not want to be 'left behind' in this new movement, which has seen the company garner a lot of sales, creating hardcore Apple fans who will queue up for their new product launch.
How do you find your business' Unique Selling Proposition?
Now, do you feel a bit inspired looking at these examples? Keeping onto the momentum, let's go through some ways to discover your business's unique selling proposition.
1. Go through your competitor's customer reviews and, more especially, their complaints.
If you want to understand your business sales pitch better, then you need to get inside your customer's head.
After all, your unique selling proposition should be built around your customer's needs and this can be easily discovered by asking your customers directly.
So take a closer look at their reviews, send a survey, or schedule a quick interview. Ask your customers what are they looking for in your product or service and build your product around them.
On the other hand, you can also go through the feedback and reviews your competitors received, take note of the ones where your competitors fail to deliver. and this will give you the best clue on where to begin.
2. Find better ways with which you can solve problems
Sometimes, you don't have to reinvent the wheel.
Finding an easier solution that solves the common problem quicker or more effortless will also help give you an edge over your competitors.
Solving such a problem for your customers will make you reliable and the first company that your customer will always turn to whenever they need your services or products.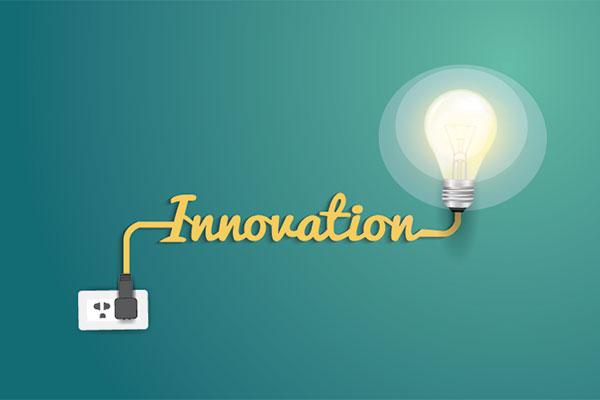 Naturally, this will also set you apart from other competitors who would then need to innovate to provide similar service to their customers.
3. Keyword research and SEO
Creating an outstanding product is only half the equation.
After finding your customer's pain point and creating a solution that would solve it easily.
You should embed this messaging in your marketing strategy, and though there are many ways to spread the word.
SEO is a definite go-to because people are simply searching for information and that's why you should always make sure you link your brand as a solution to the customer's pain point.
To do this, you should conduct detailed keyword research to understand what are the exact queries your potential customers are searching for the solution to their pain point.
You can use BiQ Keyword Intelligence to easily find your target keywords, simply type your industry or niche in and the keyword tool will return you with all related keywords and their information to help you decide which are the best keywords to target.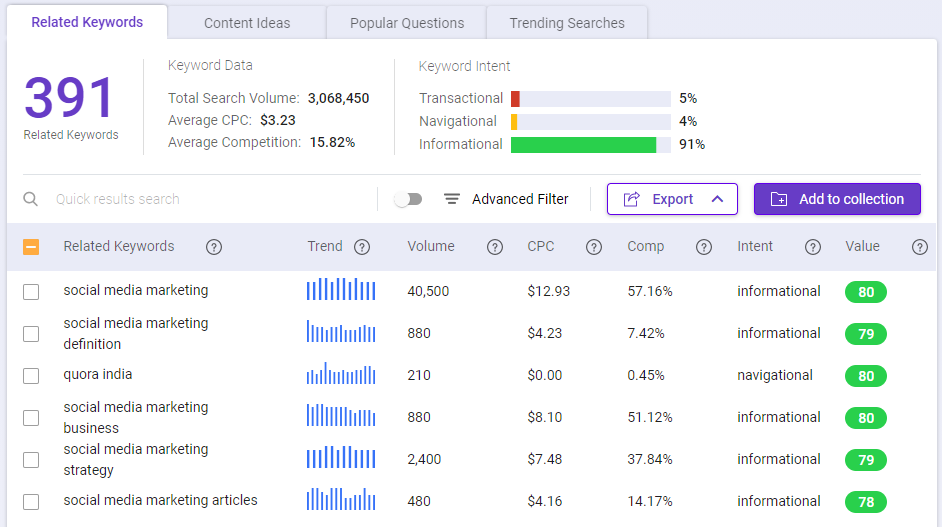 To take it further, you can also create a blog for your business and start writing SEO-friendly posts targeting informational keywords to catch their attention online. Doing this will help you tap into more organic traffic and potential customers.
3 factors you should consider when writing USP
These are some of the factors you should consider when coming up with a unique selling proposition:
1. Product
Besides providing a product or service that solves your customer problems, your company should always make sure you are producing high-quality products that are a notch above your competitors.
Using both of these tactics not only ensures that your customers are satisfied with your product, but they'll also come back for your product since you offer a great secondary solution.
That's your unique selling proposition.
2. Pricing
If you have a great product, then you could place your product's pricing a little higher than your competitors. This idea may work for you, just like Apple or Starbucks. However, make sure your product or service delivers your price point or it could still blowback on you.
You could also adjust your pricing to be slightly lower than your competitors to give you some advantage.
3. Customer support
The best way to convert your potential customers and get higher profit margins is to have a full-on customer support team.
You could use this team to educate your customers on purchases and also solve their complaints. Doing this ensures a happy and satisfied customer base and hence, profits.
Fill in this USP template
To get the best results, Digitalya has made this helpful unique selling proposition template, which you can see down below:
Ultimately, it also helps that you create a solid brand and a unique personality. Creating such a brand will help you get known for something and not for everything.
Creating a unique brand will get your company out of the noise and into the light. Your clients will not only come to you for a solution to their problem but also because of the other products and services you can provide. The best way to achieve this is by having a unique selling proposition.
Conclusion
At the end of the day, the only question you need to be asking yourself is:
What does your company stand for? Finding this answer will give you your unique selling proposition and finding your customers.