Are you a newbie in the SEO field? Do you have prior knowledge of SEO and want to take a step forward? Then you should know that SEO is a constantly evolving field, and not adhering to best practices would trigger you to make costly mistakes. Furthermore, as we approach a new year, SEO practices from last year would almost become obsolete, as Google tends to raise the bar and improve content delivery and ranking.
SEO has constantly been developing for a long time, and we have to understand that we aren't at the summit. So the need to keep improving is required to help increase the quality of content available and boost visibility. This is why every brand or content developer has to work towards a more solidified plan on building their SEO capacity.
Now the question that begs to be answered is, " how do you boost your SEO conversion rate?" " What are the best practices to inculcate?" These questions bring us to our topic, as we try to provide you with " 5 SEO Mistakes to avoid in 2022″. As a small business, having this information, alongside the best project management tools will surely put you steps ahead of your competition in 2022. We would factorize this list based on their level of importance to help build a realistic and streamlined list.
This year, we saw a lot of development from Google concerning how ranking would take place on search queries. As a result, most people had a tough time navigating the new introduction and guidelines, while others got burned. However, next year will be filled with more development, and just to be on the safe side, you should adhere to our below-listed guidelines.
1- Keyword Stuffing
For most people who want to rank their website on top of search engine result pages, we understand that it is vital for the growth of your business and can be beneficial. This is why every business aims at creating SEO content that is invariably superior to their competitors, hence giving a fair chance at being visited by users.
However, when it comes to delivering a great SEO campaign or content, a critical mistake to avoid is keyword stuffing. What is keyword stuffing? Well, this is a weak and lazy approach to garnering a high visibility level on SERP by bombarding your website or content with irrelevant keywords which aren't organically added. Unfortunately, this happens a lot, and you should avoid this if you want to have a shot at top-ranking spots next year.
Although most people agree that keyword stuffing, as seen in the image above, is just a weak attempt to rank your page, we still see lots of misplaced and misappropriated keywords all over the content on the internet. A bothersome strategy people use is to stuff their metadata keywords and hope it ranks. You can keep doing this, but ask yourself how it has been for your website.
However, if you intend to rank your SEO page, ensure that you adequately infuse your keywords and check their metrics with keywords rank checker to pick the best ones with higher traffic and lower KD (Keyword Difficulty).Also, if you want to be found easily, make sure you use local keywords. If you also want your keywords to be easily found on SERP, you can infuse your keywords organically into the first 100 words of your content. This way, when a search is done with similarity to your keyword, then your page would be properly ranked.
2- Webpage Speed
Have you tried searching for information on a topic, and a webpage has what you need, but the moment you accessed the page, it took forever to load? If your answer to this question is yes, then we are sure the next step you took was to leave the page immediately. In all honesty, no one wants to spend forever trying to load a page for whatever information as there are millions of other options, so we would instead move on.
So you see, as an SEO marketer, you have to understand that your webpage has to be easily accessible to the user with lots of conveniences. Once users notice that your page takes forever to load, they would move on easily, which would diminish the impact your page has on that ranking system.
When visitors click on your page, you have to understand that this is because they found you on the top of SERP. However, a simple downer would be the inconvenience of a slow page load, as 37% of visitors leave your page once it takes 5 seconds to load. So, if you continually have slow-loading pages, you would find out that your conversion rate would be depleted by 7% and when you lose that much, you can be sure to lose much more money in return.
Making use of Google PageSpeed Insight is one way you can improve the loading speed of your webpage, as it analyzes your content and help you find a way to optimize and increase the load speed. Although most people say this method doesn't guarantee that your page would rank on Google's SERP, it would give you a boost when the opportunity arises.
3- Poorly Written Content
How often have you left a webpage because of the properly written content of a topic that interests you? Well, the answer to that would be clear to anybody reading this right now. Poor content is one of the killers of SEO, and if not properly checked, it can lead to the decline of a webpage on SERP. This is why we advise that your job as an SEO marketer should deliver A-list content.
The truth remains that most people do not understand the value that writing quality content gives a webpage. Yet, especially if you want your webpage to be an authority website where people can come for reliable information, this remains one of the cruces of most web pages, and a change can occur if more valuable and well-written content is introduced.
Writing great content shouldn't be a Herculean task, as proper research and study can give you the desired results. However, if you do not ensure great content, Google would be your first limitation. This mainly occurs because Google ranks result primarily based on the length of your content and how well it answers the visitors' search query. Visual content, such as infographics is an important element in a well written content and enhances the overall appeal of content.
Also, the length of your content coupled with great content has been shown to help your webpage rank better. According to a post on Yoast, it was said that the average word for pages that ranked on most SERPs was around an average word count of over 1000. This shows that well-written content with this average length would help your webpage acquire an excellent ranking in 2022.
Make sure that your content is SEO-friendly with SEO content writing tools like BiQ's Content Intelligence. It provides data and suggestions that help you optimize your content to rank high on the SERP.
4- No Backlink
A serious SEO mistake for 2022 is having a web page with no or insufficient backlinks, which would serve as source support. Yes, backlinks have become a significant factor in how well your page ranks, and this can make or mar how Google views your page.
To get a better understanding, you'd have to understand the term "Backlink." So what is a backlink? Simply put, a backlink is a connector that links one website to another and promotes the other website as an authority on the topic. Backlinks have been one way Google ranks content, and this can be seen in how a website with backlinks is more prioritized.
Now the way backlinks work is pretty easy, as seen in the image above. It involves two websites saying that they trust what this other site is saying and would want their readers to be familiar with the other website. So, for example, if you have a website that talks about SEO and you want to cite a reference with authority, you can simply use a link from our webpage. What this does is that it gives us a boost, and you a credible source for your information.
So, to avoid SEO mistakes 2022, you need to have your website boast of a couple of backlinks coming from reputable sites. However, ensure that when you are backlinking your website, you utilize a more favorable backlink. These are the Dofollow links which are very helpful in boosting your chances of being on top of SERPs.

5- Lack of Research
Lack of research is one SEO mistake for 2022 you should endeavor to avoid when undertaking a campaign. This is an important factor due to the several negligences that SEO marketers fail to realize can harm their intentions on ranking high on SERP. You may be wondering about the type of research we are talking about, but it doesn't go beyond researching your audience and competitors.
According to Big Commerce, it is said that researching your competitor's SEO strategy can be beneficial to your campaign, as it highlights essential factors such as on-page keyword strategy and inbound links which are directed at their site. When you better understand how this works, you can then know well you would strategize your campaign to pull off a high ranking on SERP based on what worked for them.
Researching your audience is also another SEO mistake for 2022 you should avoid. When you understand your audience's needs, you can adequately provide or build strategies around tailoring solutions to their needs. This is one of the best ways to grow, as value-added to your audience would be the boost required to elevate your visibility status.
In this post, we have summarized some of the critical SEO mistakes to avoid in 2022. These mistakes can be a determinant in the growth of your campaign, primarily due to the ever-improving algorithm that Google uses in ranking websites. As long as you can create amazing content, properly optimize your keywords and ensure that you research both your competitors and audience, you should enter 2022 with a more detailed plan on creating successful SEO campaigns.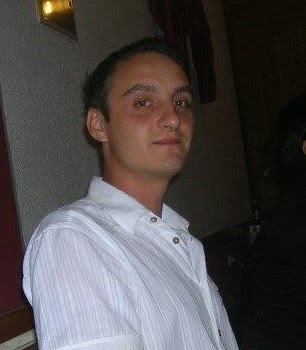 Andrej Fedek is the creator and the one-person owner of the InterCoolStudio. As an experienced marketer, he is driven by turning leads into customers. His goals always include White Hat SEO. Except for being a boss, he is a real team player with a great sense of equality.