Think You're Already Using The Best SEO Suite?
Think Again...
Choosing the right SEO suite is all about your needs. They are the determining factor if you will rank well in search engines and ultimately drive traffic to your website.
With so many options in the market, let's look at what are some of the similarities they all offer:
Monthly/ Yearly subscriptions in various pricing tiers
Tie you down with their subscription models
Force you to pay for features you may not even want in the first place
Feature limitations that holds you back according to the price you pay
All in all, these SEO suites are mostly out of your budget. What's worse is, since different tools provide you with different insights, you'll need to be signing up for several at once. Now if you really end up doing so, you'll be spending thousands of dollars in one year!
Today, it's important to select an SEO suite that you can afford and doesn't simply impose limitations that will hold you back from getting the most out of the tool. If you can, ALWAYS choose an SEO suite that offers you as much functionality as you need.
Remember: Paying for something should serve as a valuable asset to your business.
What If You're Given Full-Flexibility On How Much You'll Have To Pay?
With thousands of new businesses and websites starting everyday, the very first thing all of us do is to fill up their websites with relevant information and a simple funnel. They simply consist of a homepage, sales letter, blog page, and other resources.
That's millions of pages created each year. So how are you going to create a website that contains high-quality, income-producing content, while winning the rest of the competitors in your niche, 10x faster than you ever believed possible?
I'd like to share the solution with you today.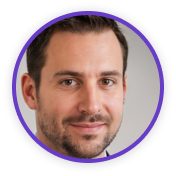 Hello, I am Ian, and I'd like to introduce you to BiQ Cloud.
BiQ is the world's first SEO Suite that democratizes pricing and lets you scale as your needs grow.
Pay Only For What You Use
&
Don't Pay For What You Don't Use

From keyword research to content optimization, rank tracking, and more, there's nothing that the BiQ SEO Suite can't do better or greatly enhance the existing websites you already have.